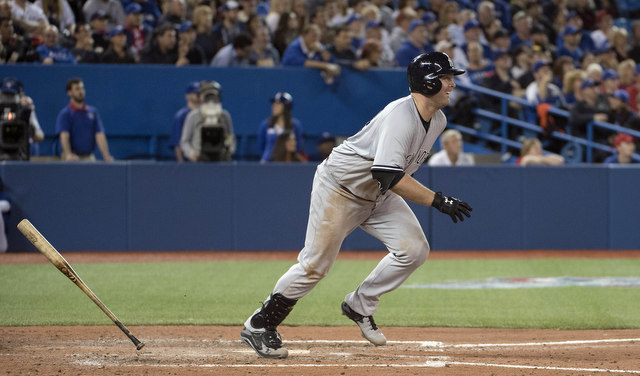 10:43pm: A fluoroscope at Rogers Centre came back negative, the Yankees say. It's being called a bruise and McCann is day-to-day. He will not go for any additional tests unless the injury lingers. Exhale.
10:24pm: Brian McCann is going for an x-ray on his toe, Joe Girardi told reporters following tonight's game. He took a foul pitch off his foot early in the game but did stay in, and he even hit a home run in the sixth inning. Girardi said McCann will not play tomorrow regardless of the x-ray results.
McCann was limping noticeably during his home run trot and was also seen rubbing his foot during the at-bat. He even called the trainer out at one point during the game, but stayed in. Austin Romine replaced McCann behind the plate in the ninth inning.
Following tonight's 2-for-4 effort, McCann is now hitting .500/.591/.889 (323 wRC+) this season. Yes, it's super duper early. That doesn't take away from the fact that he's been outstanding so far. Everyone loves Gary Sanchez, but man, losing McCann for any length of time would be a big blow.