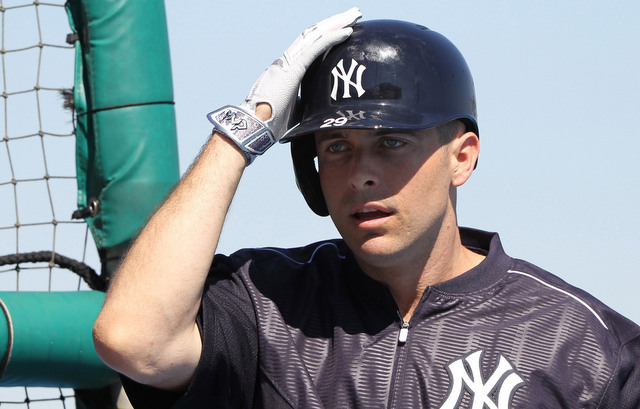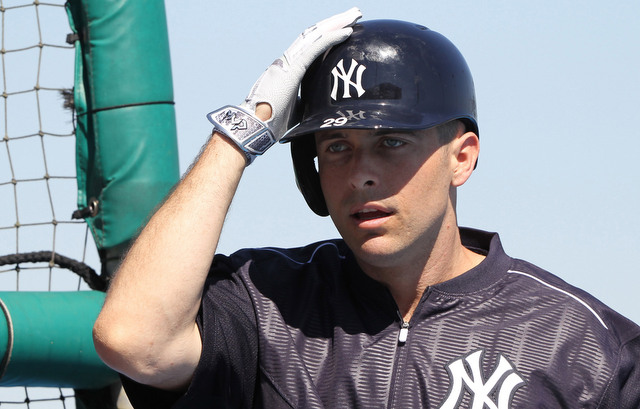 As part of this ongoing on-the-fly rebuild process, the Yankees have been targeting talented young players who have worn out their welcome for whatever reason. That led them to Dustin Ackley last July. The Yankees picked up Ackley, the second overall pick in the 2009 draft, for two fringe 40-man roster players because he was an upgrade over Garrett Jones with the potential to be much more.
Ackley hit his way into regular at-bats late last season and gave the offense a nice little shot in the arm. So far this year he's assumed the role Jones filled last summer, meaning the bench player who fits the roster well but rarely plays. Jones gave the Yankees lefty pop and depth at first base, right field, and DH, three positions where the team had injury concerns. Ackley does the same, and adds second base to the mix as well.
So far this season Ackley has started two of the team's first dozen games: one at first base and one at DH. He also came off the bench to play three innings in the field at the end of a blowout. That's it. Ackley is 0-for-7 with a walk at the plate in the regular season after putting together a strong Spring Training in which he hit .298/.313/.404 in 48 plate appearances, seventh most on the team.
The Yankees haven't been able to get Ackley much playing time thus far and it does not appear he will get much in the immediately future either. Not with all those lefties coming up. And here's the thing: this is the right move. Aaron Hicks has the outfield covered, Starlin Castro's production has kept him into the lineup, and it's hard to sit Mark Teixeira given what he does on both sides of the ball. Where does that leave Ackley?
On the bench, for now. It won't necessarily stay that way all season. One injury can change everything, and even if everyone stays healthy (fingers crossed), Joe Girardi and the Yankees insist they will rest their regulars more often this season. They had four off-days in the first two weeks of the season. They have two in the next five weeks. Ackley is going to come into more playing time as the regulars rest.
The Yankees have Nick Swisher sitting in Triple-A as a possible alternative should Ackley not get it together at some point — Swisher reportedly has an opt-out in his contract, though I don't know when it is — and need to be replaced. I'm not sure anyone would be able to produce in the Jones role given the lack of playing time though. Ackley is only 28 and he has talent, and at some point I'd like to see him get a chance to play, but there's no obvious spot to do it.
The offense has struggled these last six games, and while the natural reaction is to change the lineup, Ackley's a band-aid more than a solution. Teixeira, Castro, Brett Gardner, and Carlos Beltran are the Yankees' four best hitters right now, so Girardi can't take one of them out of the lineup to play Ackley. I supposed he could sit Alex Rodriguez, but getting A-Rod going is more important than getting Ackley at-bats.
The Yankees could really use some kind of a spark at the plate right now. I just don't think Ackley can provide it. He's stuck in a very difficult position. The Yankees need him because he plays positions where they have some age and injury concerns, but they also don't want to sit the guys they have at those positions if at all possible. Perhaps Ackley can figure out a way to thrive in this role. That will be a big challenge, however.