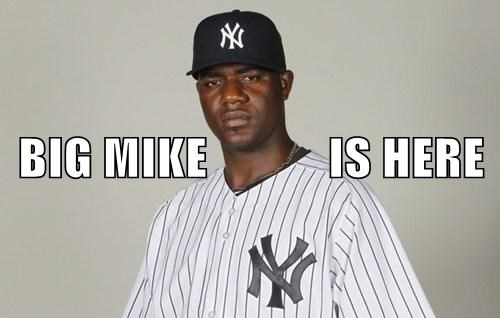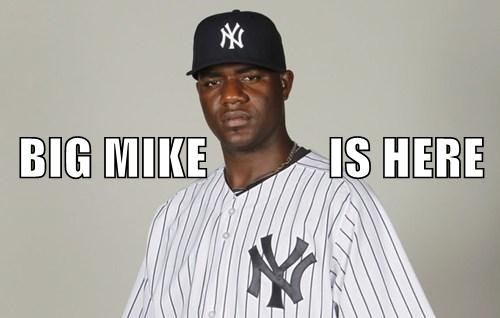 Maybe it's just me, but mid-homestand off-days are a little weird. They just feel out of place, you know? The Yankees were off yesterday and they continue their nine-game homestand tonight with the first of three against the Athletics. The four-game losing streak came to an end Sunday. It would be nice to see the Yankees start a winning streak tonight.
Just as important as a win is Michael Pineda, tonight's starter. The rotation work has been hit or miss so far, as have Big Mike's first two starts. He's flashed brilliance like he always has, yet the results still don't match the stuff consistently. The Yankees really need their starters to settle in and start giving them quality innings in bulk. Here is the A's lineup and here is the Yanks' lineup:
LF Brett Gardner
2B Starlin Castro
RF Carlos Beltran
1B Mark Teixeira
DH Alex Rodriguez
C Brian McCann
CF Aaron Hicks
3B Chase Headley
SS Didi Gregorius
RHP Michael Pineda
Good gravy is the weather perfect. Impossible to be better. The sky is blue and the sun is out (for now), and it's nice and comfortable in the low-70s. Great night to be at the ballpark. This evening's game will start at 7:05pm ET and you can watch on YES. Enjoy the game, folks.
YES Update: FOX regional sports affiliates, including YES, can now be streamed on Sling TV. It's $20 a month — there's a free seven-day trial — so it's not free, but it's not too pricey either. You will be able to stream Yankees games on YES, even if you're in-market and a currently dealing with the Comcast nonsense. Here's the Sling TV link.