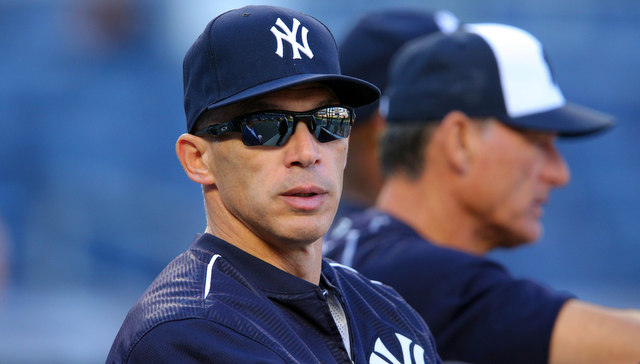 Gosh the Yankees suck. They suck so hard. They're the suckiest bunch of sucks that ever sucked. I don't even want to watch them right now. Well, that's not true, I still want to watch, but I'm hate watching. I want to see them snap out of it, but, at the same time, I'm weirdly curious to see how much they further can descend into the suckiness. Know what I mean?
Alright, now that that's out of my system, the Yankees really need a win tonight! They've lost seven of their last eight games and have looked pitiful doing it. Even the usually excellent bullpen got knocked around last night. Nothing is going right at the moment. The good news is you're never really as bad as you look when you're at your worst, and right now the Yankees are definitely at their worst. Here is the Rays' lineup and here is the Yankees' lineup:
LF Brett Gardner
2B Starlin Castro
RF Carlos Beltran
1B Mark Teixeira
DH Alex Rodriguez
C Brian McCann
3B Chase Headley
CF Aaron Hicks
SS Didi Gregorius
LHP CC Sabathia
Now the bad news: there's rain in the forecast tonight. Or maybe that's actually good news given the way the Yankees are playing? There are scattered showers in the forecast from 8-11pm ET, so right in the window of the game. Hopefully the rain holds off. Tonight's game is scheduled to begin a little after 7pm ET and you can watch on YES. Try not to pull your hair out.
YES Update: FOX regional sports affiliates, including YES, can now be streamed on Sling TV. It's $20 a month — there's a free seven-day trial — so it's not free, but it's not too pricey either. You will be able to stream Yankees games on YES, even if you're in-market and a currently dealing with the Comcast nonsense. Here's the Sling TV link. This is the last time I'm posting this reminder, so if you know someone who may be interested, don't forget to tell them.