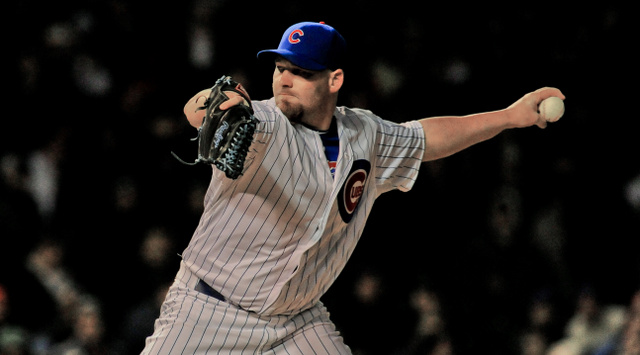 The Yankees have acquired Phil Coke from the Lancaster Barnstormers of the independent Atlantic League, the team announced. He's headed to Triple-A Scranton and will help replace some of the bullpen depth the Yankees lost when Nick Rumbelow, Branden Pinder, and Jacob Lindgren got hurt.
Coke, 33, was originally drafted and developed by the Yankees, and he was part of the 2009 World Series team before being included in the Curtis Granderson trade. Between Coke and Nick Swisher, the Yankees have a little 2009 reunion thing going on in Scranton. Neat.
In 12.2 innings last season Coke had a 5.68 ERA (4.48 FIP) with the Cubs and Blue Jays. Back in 2014, his last full season as a big leaguer, he had a 3.88 ERA (3.98 FIP) in 58 innings. He held lefties to a .255/.310/.381 (.308 wOBA) with a 22.8% strikeout rate and a 7.0 BB% that year. Coke allowed three runs in four innings with Lancaster.
As with Swisher, I don't expect much out Coke this year — if a lefty had to resort to going to an independent league, scouts couldn't have been too excited by what they saw — but there's no harm in bringing him in as depth.