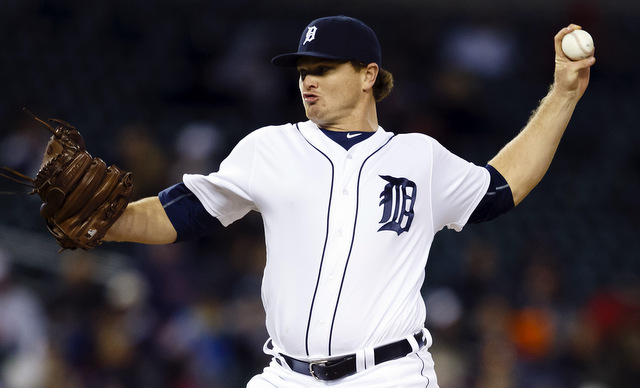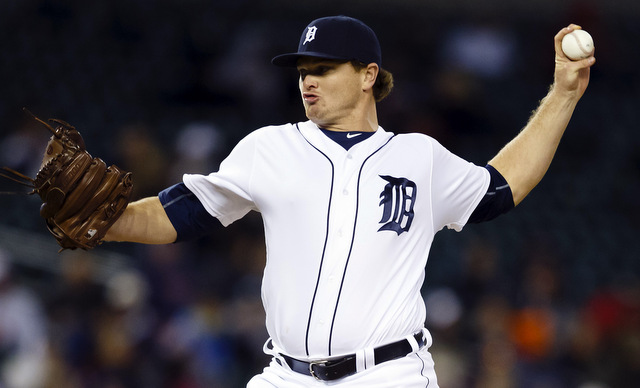 According to Mike Berardino, the Twins made what they consider an "aggressive" trade offer for left-hander Justin Wilson over the winter. The Yankees shipped Wilson to the Tigers for Triple-A righties Luis Cessa and Chad Green during the Winter Meetings. Brian Cashman cited the team's need for rotation depth as the reason for making the trade.
Details about Minnesota's offer are pretty scarce. Here's more from Berardino:
"We were aware of (Wilson's availability)," (GM Terry) Ryan said flatly, choosing not to elaborate.

Not only were the Twins aware, a person with direct knowledge subsequently confirmed they were deeply disappointed their own offer for Wilson was not accepted.

Dealing from a much deeper pool of prospects than the division-rival Tigers could, Twins officials never could quite figure out how their offer, which they deemed to be fairly aggressive, was rejected in favor of 24-year-old right-handers Chad Green and Luis Cessa.
Making an aggressive offer and making the best offer are necessarily the same thing. Prospects are like children, everyone loves their own more than they love everyone else's, so it's no surprised the Twins felt they made a better offer than the Tigers. Of course they're disappointed. They have a very good strong farm system and I'm sure they like they player(s) they offered a whole bunch.
It's impossible to know what Minnesota offered the Yankees for Wilson. Here is their MLB.com top 30 prospects list, if you wish to peruse. Triple-A rotation depth was an area of need and the Yankees clearly prioritized that in the Wilson trade. Maybe the Twins offered righty Tyler Duffey? Because beyond Jose Berrios and Alex Meyer, neither of whom was coming over for Wilson, there are no upper level rotation prospects in the Twins' system.
I'm certain the Yankees shopped Wilson around and took what they felt was the best offer. They're not idiots. They know they had a valuable commodity in Wilson — left-handed relievers are always in demand — and used him to acquire some much-needed rotation depth. In a world where Ian Kennedy and Mike Leake are getting $70M+ contracts, turning a reliever into two Triple-A starters makes an awful lot of sense to me.
Cessa pitched well in Spring Training and actually made the Opening Day roster before the Yankees decided to send him down to Triple-A so he could get stretched out and work as a starter. At this point I think he and Green are seventh and eighth on the rotation depth chart behind the five starters and Ivan Nova. Green's not on the 40-man roster yet, however.
Wilson, by the way, is having a very nice season for the Tigers, pitching to a 0.00 ERA (0.87 FIP) with 15 strikeouts and two walks in eleven innings. The Yankees aren't a seventh inning reliever away from contention, but there's no doubt they could use someone like Wilson right now. Every team could.