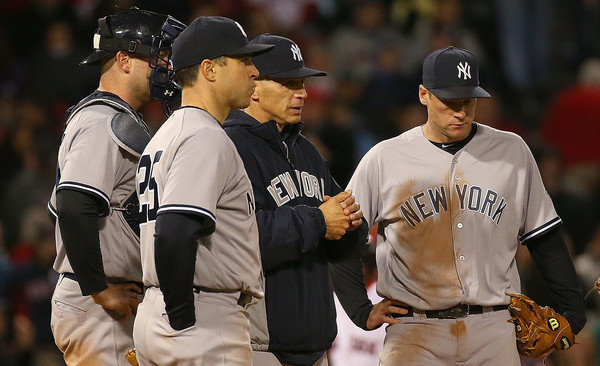 In the outfield on a fly ball or line drive, in the infield on a hop, or at the plate anticipating a pitch, being caught in between rarely yields positive results. Sure, you can make a recovery from a bad read, make a diving stop on a grounder, or foul off what you thought was a breaking ball but was really a fastball, but those are the exceptions to the rule; nine times out of ten, the ball will sail over your head, skip over your shoulder, or be strike three, sending you back to the dugout looking just as foolish as if you misplayed a ball or got a bad hop. Being caught in between during the course of a game is bad; being caught in between in the roster-building process is even worse.
Whether on here through the offseason or on Twitter during April's struggles for the Yankees, I've maintained a fairly positive view of the team. And in general, I still hold to that; I think they'll wind up in the wildcard game again, though that's getting harder and harder to justify as the team continues to not score at a prolific pace. But given the way this team is built right now, where they are now–right in between–is just about where they should be.
Is it possible that 2015 was the one out of ten I referred before? Is that season the diving catch? The lucky grab? The desperate foul-off? Since 2013, the Yankees have been attempting a rebuild-while-still-competing thing that has gone better than most teams' attempts at that have, as they've managed to win 80something games each time and generally avoid being a complete embarrassment. That's good enough for mediocrity, but it's not good enough for future strength and it's not good enough for present results.
The rebuild has been caught in between, despite the ostensibly admirable goal of looking to get younger and more flexible. After 2013, the Yankees could've kept to that and their goal of spending less money, but they went out and signed Jacoby Ellsbury, Brian McCann, and Carlos Beltran instead of retaining their own player in Robinson Cano. Not wanting to sign Cano to a ten-year contract is completely defensible and I understand why the Yankees didn't, especially in a post-Alex Rodriguez and Albert Pujols deals world. But to follow that up with signing three expensive players–one of whom has been borderline disastrous thus far–is the height of cognitive dissonance and a sign of a lack of commitment to a plan. If you're going to spend, spend wisely. If you're not going to spend, just don't spend.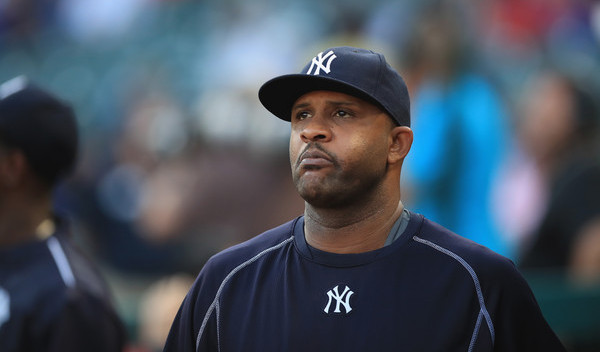 For a team that hasn't made the playoffs in two of the last three years, the Yankees have surprisingly little to show for it. They haven't drafted high. They don't have a stocked farm system with prospects ready to make an impact with a reasonable chance of sustaining that impact, though, in fairness, that stems from their years of legitimate contention between 2009-2012. But at the same time, their Major League team isn't quite good enough to compete for a championship. I'm not saying championship or bust; hat mindset led to a completely barren farm system and a fanbase that's seemingly unwilling to sit through a rebuild. However, what satisfaction is there in being perpetually just good enough to compete for the wildcard?
It's time for the Yankees to move out of being caught in between. Either flex the financial muscle that is so much stronger than any other team's and be that behemoth of the past, or commit to an actual rebuild. No more half measures.