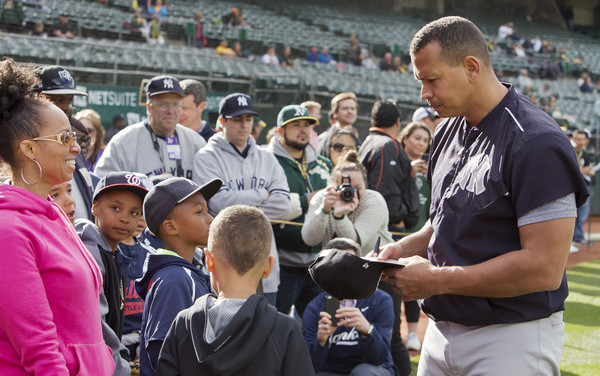 Turns out Alex Rodriguez will not rejoin the Yankees tonight after all. Earlier this morning the team announced A-Rod will play in a minor league rehab game with Double-A Trenton tonight. The Yankees had originally planned to activate him from the DL with no minor league time.
"We are not going to waste his at-bats in Triple-A," said Joe Girardi to George King over the weekend when asked about bringing Alex back without a rehab stint. Joe didn't say anything about Double-A, but yeah, the team obviously feels the best thing to do is let A-Rod see some live pitching being returning to the lineup.
Rodriguez has been out nearly three weeks now with a hamstring problem. He's been running the bases and taking batting practice the last few days, but taking batting practice and facing live pitching is not the same thing. Three weeks (or close to it) is a long time to go without facing real pitching.
The Yankees are scheduled to face R.A. Dickey tonight, and a knuckleballer is pretty much the last thing you want a player who hasn't seen live pitching in nearly three weeks to face. The knuckler could screw up his timing even more. It's unclear how many rehab games A-Rod will play, but it wouldn't surprise me if it was only one. We'll see.