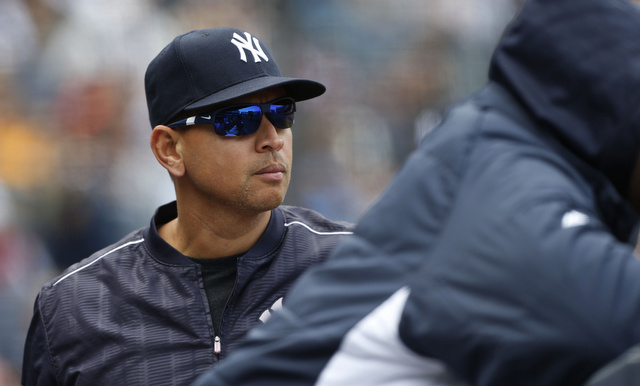 Happy Mother's Day to all you moms out there. You're all pretty cool and I hope you had a wonderful day.
As for the Yankees, they're on the verge of sweeping the Red Sox, and that's pretty awesome. If you told me two days ago the Yankees would win two of three this weekend, I would have taken it in a heartbeat. Now? Now I'm greedy. I want the sweep. Go make mom proud. Here is the BoSox's lineup and here is the Yanks' lineup:
LF Brett Gardner
2B Starlin Castro
C Brian McCann
DH Mark Teixeira
RF Carlos Beltran
1B Dustin Ackley
CF Aaron Hicks
SS Didi Gregorius
3B Chase Headley
RHP Luis Severino
It was just a gorgeous afternoon for baseball in New York today. Too bad this game has to be played at night. It's still nice and pleasant out, but, you know, the sun has gone down. Lame. Tonight's series finale will begin a bit after 8pm ET and you can watch on ESPN. Enjoy.
Injury Update: Jacoby Ellsbury (hip) remains day-to-day. If he is not ready in five or six days, the Yankees will consider putting him on the DL.