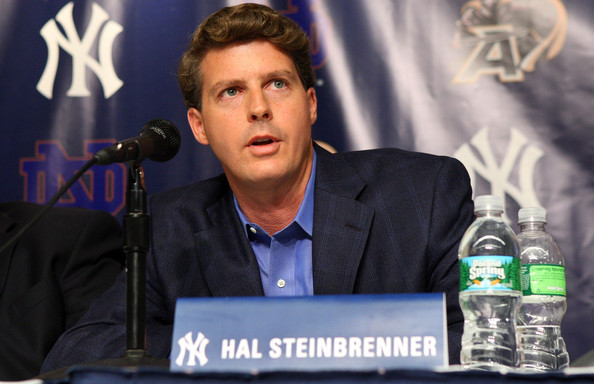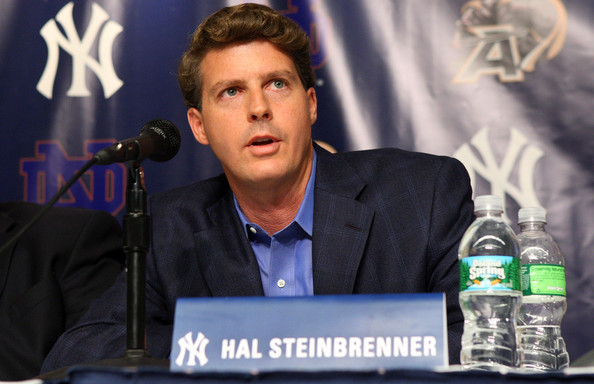 Following last night's win, the Yankees are 17-22 on the season and 7.5 games back of the AL East lead. Those 17 wins are their fewest through the first 39 games since the 1995 Yankees started the season 15-24. The Yankees are four games back of the second wildcard spot and their postseason odds sit at 12.4% according to FanGraphs. Not ideal!
There is still a lot of season left — 123 games to be exact — and that's good, because it's going to take some time to climb out of his early-season hole. And if they don't start to climb out of it reasonably soon, the Yankees will have to seriously consider selling at the deadline. How far out would they have to be to sell? That depends. It's not just the number of games back in the standings, it's the number of teams ahead of you as well.
At the quarterly owners' meetings in New York yesterday, Hal Steinbrenner was asked about the possibility of the Yankees selling at the trade deadline if they don't get things turned around soon. He was non-committal (duh) but didn't completely dismiss the idea either. Here's what Hal said about selling, via Jason Schott:
"Every trade deadline, you know me, I do the same thing I do in the offseason. Any possibility that comes along we're look at, but I'm not even thinking about that right now. But that's what I do every trade deadline. We looked at a lot of possibilities last year, we just ended up not doing anything. It's mid-May, I'm going to see you guys, you're around, I'll be around the Stadium, we'll talk again in July.
This is very easy for me to say since my neck isn't on the line, but, if the Yankees do decide to sell, they have to fully commit and make everyone available. That includes Masahiro Tanaka, Dellin Betances, Starlin Castro, Luis Severino … everyone. It doesn't hurt to listen, and if the opportunity comes to deal one of those guys for a package of young talent, they have to pull the trigger.
Hal and Brian Cashman are very practical, so I'm certain they'll be open to listening to offers for anyone and everyone on the roster should push come to shove and the team decides to sell. Whether they get offers to their liking is another matter. They put a high price on Brett Gardner and especially Andrew Miller this past offseason and understandably so. "Selling" doesn't mean "giving players away."
The Yankees have a great piece of trade bait in Aroldis Chapman, who I think they should trade even if they get back into the race. That's just my opinion. Chapman has a lot of value even as a rental and he could net them a piece(s) that helps the 2016 Yankees as well as the 2017 and beyond Yankees. Getting a draft pick for Chapman after the season would be settling for a fraction of what he's worth in a trade.
There will also be a market for rental players like Ivan Nova, Carlos Beltran, and Mark Teixeira. Maybe not a robust market, but a market nonetheless. I could see the upstart White Sox having interest in Beltran or Teixeira for their DH slot, for example. Nova has pitched well in his two starts, and if he remains reasonably effective, someone will want him for the second half. Cheap rental starters are always in demand.
For now the Yankees will keep their players and try to get back into the race, and that's the right move. There is still a lot of time left this season. If they can't get back in the race though, then they have to sell off some parts come the deadline. At least the rentals. They have to do it. Keeping guys like Chapman and Beltran just so they finish with, say, 83 wins instead of 78 would be a total mistake. Status quo is not an option if the Yankees continue to flounder.