Generally speaking, teams have two goals on Day Two of the draft. First of all they want to acquire talent. That's obvious. At the same time, they also want to make sure their bonus pool situation is in order, so they spend a lot of time on the phone cutting deals. No one likes surprises when it comes to bonus demands, especially now in the age of spending pools.
After making two picks on Day One, the Yankees made eight more yesterday, and most of them were used on players who figure the save the team bonus pool space. California HS OF Blake Rutherford, the team's first round pick, is not going to come cheap. He was a projected top ten pick and figures to be paid accordingly. The Yankees had to do something to save pool space on Day Two. Let's review the team's picks in rounds 3-10.
Adding More Upside
The pool saving did not start right away. The Yankees kicked off Day Two by taking California HS RHP Nolan Martinez with their third round pick, No. 98 overall. That seems like good value; Baseball America ranked Martinez as the 67th best prospect in the draft class while Keith Law (subs. req'd) and MLB.com ranked him 93rd and 99th, respectively. Point is, this wasn't a pick designed to save money.
Martinez is a 6-foot-2 right-hander who runs his fastball up to 95 mph on occasion, and last fall at the World Wood Bat Association showcase, PitchFX measured his fastball spin rate at 2,685 rpm. That was the highest spin rate at the event and well above the MLB average fastball spin rate of 2,226 rpm. Spin rate is still a new thing we're learning about, though high spin rates correlate well to swings and misses and low spin rates correlate well to ground balls.
In addition to the high spin fastball, Martinez also throws an upper-70s slurve that is closer to a curveball than a slider. He also has a changeup and a good, athletic delivery. Martinez doesn't have sky high upside, but he does have three pitches and okay control, which is a darn good starting point for a third round pick. He's the best prospect the Yankees have drafted aside from Rutherford so far.
Back to the JuCo ranks
I'm not sure how well they compare to other teams, but the Yankees seem to do a really good job scouting junior colleges. Just last season they plucked OF Trey Amburgey out of a junior college. Two years ago they landed 1B Chris Gittens from a junior college. Go back to 2011 and they plucked RHP Jon Gray out of a junior college too. He only developed into a prospect worthy of being the No. 3 pick in the country.
The Yankees went back to the junior college ranks to select Florida JuCo RHP Nick Nelson in the fourth round (128th overall). Nelson was a two-way player in school — he led the team in innings (90.1) and was second in plate appearances (247) — who projects best on the mound. It's a classic reliever profile with a low-90s heater and a good slider, and if there's one thing the Yankees know how to find in the draft, it's bullpen arms.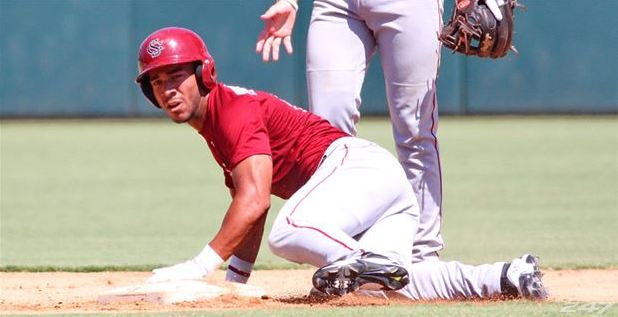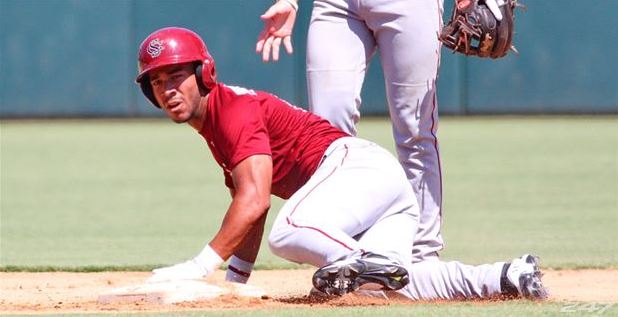 A Top Tool in the Fifth Round
Once you get to the fifth round, there's not much more you can do than zero in on players with an above-average tool and either hope it carries him or the rest of his game catches up. The Yankees picked South Carolina OF Dom Thompson-Williams with their fifth round selection (158th overall) and his standout tool in his defense. He's a ballhawk in the outfield capable of making highlight reel plays. Can he hit? That's the question and most think the answer is a no. The Yankees will send Thompson-Williams out there and hope he learns to recognize spin and catch up to pro velocity well enough to keep his glove in the lineup.
Time to Save Money
Inevitably, the Yankees had to draft some college seniors on Day Two to save bonus pool money for Rutherford. It had to happen. College seniors have little leverage and often sign for five-figure bonuses. Some get even less than that. The best senior the Yankees drafted yesterday is USC RHP Brooks Kriske (sixth round), who added velocity this spring and now sits 93-95 mph. He also has a slider and could carve out a career in the bullpen.
Fullerton 1B Dalton Blaser (eighth round) and Southern Miss 1B Tim Lynch (ninth round) will reportedly be in the Bronx later today to try out for the big league team's first base job. Okay fine, I made that up. It might not be a bad idea though given the team's first base situation. Anyway, Blaser is the better prospect of the two as a lefty hitter with some pull power. He hit .359/.439/.485 with four homers, 30 walks, and 18 strikeouts this year.
Update: I didn't realize this, but Blaser's father Mark was the Yankees' fourth round pick in the 1981 draft. He played in their farm system from 1981-85, reaching as high as Double-A. Here's his Baseball Reference page.
Lynch has much better numbers — he put up a .364/.470/.545 batting line with ten homers, 39 walks, and 13 strikeouts this spring — and is another left-hander hitter, but the general belief is there isn't enough bat speed to handle high caliber pro pitching. Lynch is going to hold down a roster spot in the lower levels and provide some lineup depth around higher profile prospects. Same with Blaser.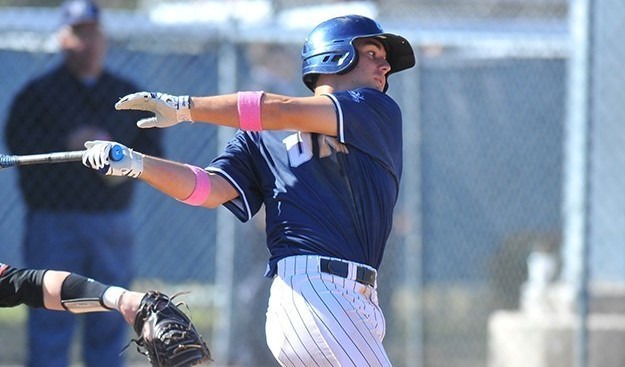 North Florida C Keith Skinner (seventh round) is another lefty hitter with great numbers — he hit .382/.466/.486 with two homers, 36 walks, and 14 strikeouts this year — and unlike Blaser and Lynch, he has the advantage of playing a premium position. Skinner's defense is okay at best. He can throw and receive a little bit, but he's not someone who will shut the running game down with his arm or steal strikes with his framing.
The final college senior the Yankees drafted yesterday is Illinois-Chicago LHP Trevor Lane (tenth round), who fanned 30 and walked eleven in 26.2 innings this spring. He's a reliever with a classic left-on-left matchup profile. Lane is a little guy at 5-foot-11 and 185 lbs., and he sits in the upper-80s with his fastball. He also has a sweepy breaking ball. Kriske, Skinner, Blaser, Lynch, and Lane are slotted for $944,200 combined. I'll be surprised if it costs the team even half that to sign them all.
* * *
The Yankees landed one very good prospect in Martinez on Day Two, and I'm interested to see what Kriske does in pro ball, especially if the team sticks him in the bullpen right out of the chute. Most of the day was spent manipulating the bonus pool to make sure they have enough money to sign Rutherford, who is the kind of top of the draft talent the Yankees rarely have access to.