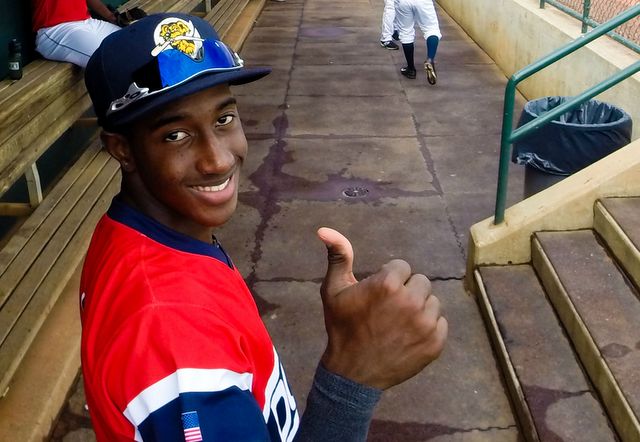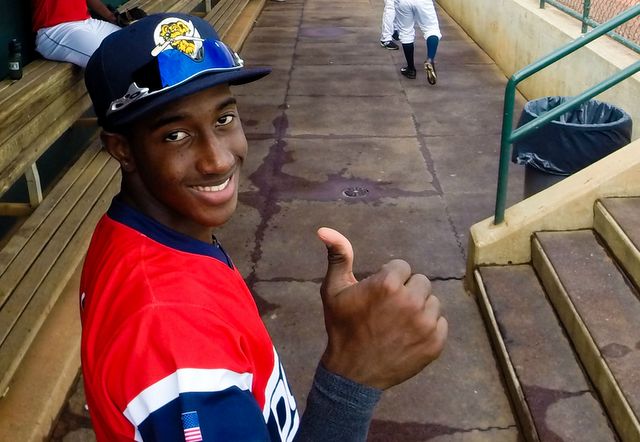 Tomorrow night the 2016 amateur draft gets underway and the Yankees will begin the process of adding a bunch of talent to the farm system. That means new prospects to follow as they begin their path to becoming future Yankees. Or future trade chips. Can't forget about that.
So, with the draft one day away, let's step back for a second and take stock of the farm system right now. I put together three prospect lists each year and this pre-draft list is by far my least favorite, mostly because it's prone to small sample size noise and there usually aren't any new names. The pre-draft top 30 list is basically the preseason top 30 list with a few modifications.
In fact, there are only two new players on this pre-draft top 30 list. One replaces Slade Heathcott, who was released a few weeks ago. The other replaces Nick Rumbelow, who barely made the preseason list and had Tommy John surgery in April. Anyway, let's cut to the chase. Here is my updated list of the top 30 prospects in the Yankees' system. Be sure to bookmark this post for mocking purposes.
The Top Four
1. SS Jorge Mateo, High-A (No. 3 preseason)
2. C Gary Sanchez, Triple-A (No. 2 preseason)
3. OF Aaron Judge, Triple-A (No. 1 preseason)
4. RHP James Kaprielian, High-A (No. 4 preseason)
There's a change at the top for two reasons. One, Mateo continues to be awesome and he's now starting to hit for a little more power. Will it last? We'll find out. Secondly, Judge is still having trouble adjusting to Triple-A pitching. I have him below Sanchez now because they have similar offensive profiles, but Sanchez is putting up way better numbers at the same level, is eight months younger, and plays the more premium position (passably).
Kaprielian is an easy call for the fourth spot even though elbow inflammation has limited him to three starts and 18 innings this season. He was predictably dominating High-A hitters. Kaprielian is supposedly on a throwing program now and is due to return to game action towards the end of the month. Hopefully he picks up right where he left off.
The Next Five
5. OF Dustin Fowler, Double-A (No. 9 preseason)
6. SS Tyler Wade, Double-A (No. 13 preseason)
7. LHP Ian Clarkin, High-A (No. 5 preseason)
8. SS Wilkerman Garcia, Extended Spring (No. 8 preseason)
9. 3B Miguel Andujar, High-A (No. 15 preseason)
Gosh, it is really tough to order these guys. You could stick any one of them in the fifth spot or ninth spot and it would be totally justifiable. Fowler has the best combination of tools and performance (and MLB readiness), which is why I have him fifth. Andujar is having a very good season, but he is repeating the level, so I want to see him at Double-A before bumping him up any further.
Wade is the most underrated prospect in the system in my opinion even though he's in the Yankees' top ten on just about every list you'll find. He has very good defensive tools and is a no-doubt shortstop, and he's a left-handed hitter with barrel control and a strong knowledge of the strike zone. Is Wade going to be a star? No. But I felt pretty confident he'll play in the big leagues and start for someone.
I should note Garcia is injured, but I don't know if he's actually injured. He came down a shoulder ailment in Spring Training and hasn't played in any games this season, though he wasn't going to play in any games anyway. Wilkerman was always going to start in Extended Spring Training and report to one of the short season leagues in late-June. For all we know he could be perfectly healthy right now.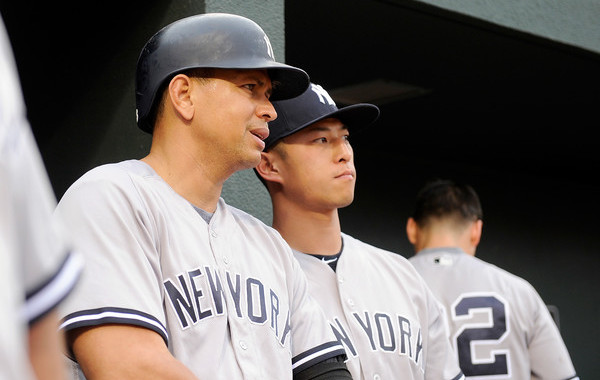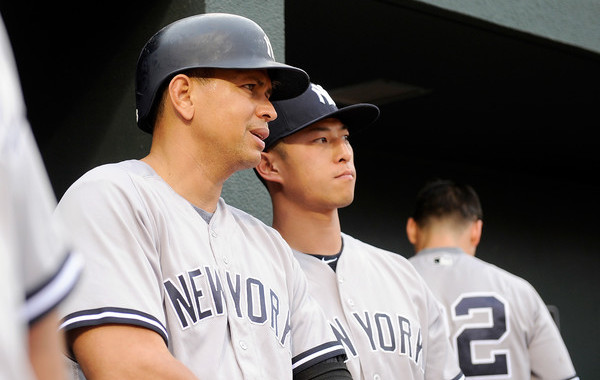 The Big League Two
10. UTIL Rob Refsnyder, MLB (No. 6 preseason)
11. RHP Bryan Mitchell, MLB (No. 7 preseason)
At long last, Refsnyder is finally getting an extended opportunity at the big league level, as a first baseman of all things. Wouldn't have guessed that before the season, but here we are. Mitchell is still eligible for this list only because he suffered a freak injury at the end of Spring Training. He somehow broke his toe covering first base. Mitchell was expected to be a key middle innings reliever this season. Instead, he's not expected to return in August.
Out of Sight, Not Out of Mind
12. C Luis Torrens, Low-A (No. 10 preseason)
13. RHP Drew Finley, Extended Spring (No. 12 preseason)
14. OF Mason Williams, MLB (No. 14 preseason)
15. LHP Jacob Lindgren, High-A (No. 11 preseason)
These four guys have combined for 30 plate appearances/batters faced this season, all by Lindgren, who had some rather extreme control problems before hitting the DL with an elbow injury. He managed to walk nine and uncork six wild pitches in only seven innings with High-A Tampa. Egads.
Torrens and Williams are still working their way back from last year's shoulder surgeries. Torrens was supposed to be ready to go start the season, but the Yankees decided to shut him down when he complained of discomfort in the spring. Finley? He's healthy, as far as we know. He's just a teenager who is still in Extended Spring. Finley will be pitching in a short season league quite soon.
Lower Level Studs
16. RHP Domingo Acevedo, Low-A (No. 19 preseason)
17. SS Hoy Jun Park, Low-A (No. 16 preseason)
18. SS Kyle Holder, Low-A (No. 18 preseason)
19. LHP Jeff Degano, Extended Spring (No. 17 preseason)
I'm still not fully buying into Acevedo despite his strong season — he has a 2.19 ERA (2.02 FIP) with a 30.1% strikeout rate and a 3.5% walk rate in 37 innings around a mysterious lower leg injury — because I haven't heard or read anything indicating his slider has improved. That's the big knock on him. Acevedo lacks the breaking ball to project as a starter long-term in my not so expert opinion.
Degano has spent the season in Extended Spring, which is a little surprising to me. He wasn't an advanced college arm like Kaprielian when drafted last season — he missed nearly two full college seasons due to Tommy John surgery — but he still seemed like someone who was ready for Low-A. Degano's 2016 debut will come later this month. Park and Holder have had good but not great seasons while sharing short with the River Dogs. I wish there was a way to play them both at short full-time.
Almost Ready
20. OF Ben Gamel, Triple-A (No. 20 preseason)
21. RHP Luis Cessa, MLB (No. 26 preseason)
22. LHP Jordan Montgomery, Double-A (No. 21 preseason)
23. RHP Chad Green, Triple-A (NR preseason)
24. OF Jake Cave, Triple-A (NR preseason)
25. RHP Brady Lail, Triple-A (No. 22 preseason)
All six of these players have either made their MLB debut this season or are close to doing so. Montgomery is the furthest away in Double-A, but I expect him to finish the season in Triple-A, putting him a phone call away. There is some redundancy here — Gamel and Cave are pretty similar, ditto Cessa and Green — but that's not necessarily a bad thing, especially since they play positions where depth is always necessary. I am curious to see what the Yankees do with all these outfielders. There are five outfielders on this list at Double-A and Triple-A, and four are left-handed hitters. Gotta think one or two will be used in a trade, right?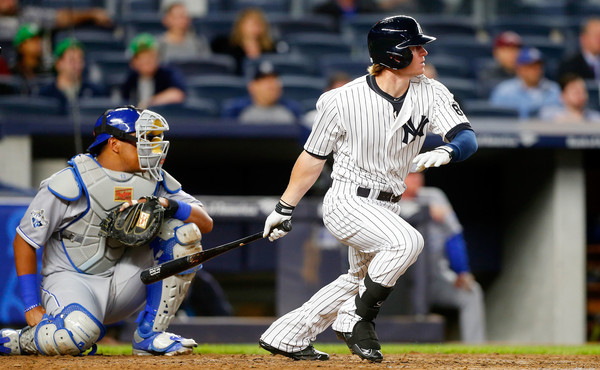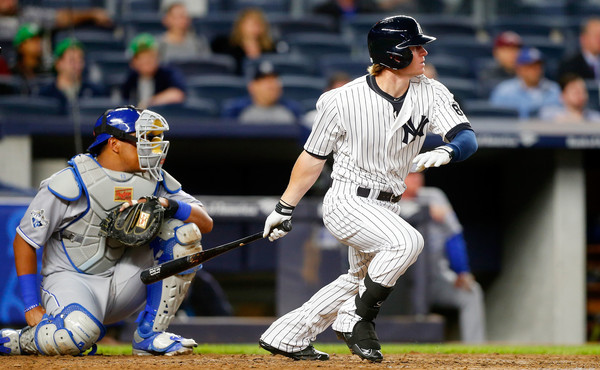 The Final Five
26. IF Thairo Estrada, High-A (No. 23 preseason)
27. RHP Chance Adams, High-A (No. 24 preseason)
28. IF Abi Avelino, High-A (No. 25 preseason)
29. OF Leonardo Molina, Low-A (No. 29 preseason)
30. RHP Austin DeCarr, Extended Spring (No. 30 preseason)
Lower level players round out the bottom of list, though I suppose Adams could get the call to Double-A at some point this season. His conversion from reliever to starter has gone pretty well so far. Then again, Jonathan Holder's seem to go well last year, and he was moved back to the bullpen this season. We'll see what happens with Adams going forward.
Estrada is a personal favorite because he does a little of everything and seems more mature as a player than his age (20) would indicate. It's going to take a lot to stand out in a system this deep with shortstops — the Yankees have more on the way from their 2014-15 international spending spree — so Thairo has to keep hitting and playing well regardless where the team sticks him on a given day.
DeCarr is rehabbing from Tommy John surgery and should return with one of the short season affiliates this summer. We haven't heard any updates on his status so far this year but that's not uncommon. A healthy summer from DeCarr would move him up the rankings, no doubt.