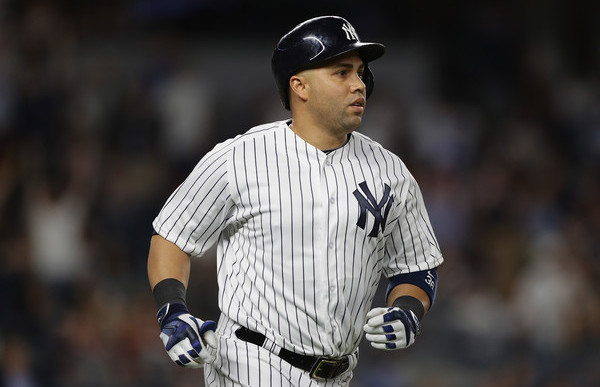 9:55pm: The MRI came back clean, Joe Girardi told reporters following tonight's game. Beltran had a cramp and is day-to-day. Exhale.
8:18pm: Beltran left the team with a tight right hamstring, the Yankees announced. He's heading for an MRI tonight. Here's video of the play:
7:32pm
: Carlos Beltran left tonight's game in the first inning after running out a would-be double into the left field corner. He busted it out of the box then slowed down near first base. Carlos never attempted to run to second. Rob Refsnyder replaced him on the bases and then in right field.
Trainer Steve Donohue came out to check on Beltran, who grabbed at his hamstring — I think it was his right hamstring, but I could be wrong — before leaving the game. I guess the good news is he walked off under his own power and didn't seem to be in any real pain. So maybe just a cramp? We'll see.
It goes without saying that losing Beltran for any length of time would be devastating. Not only has he been the team's best hitter this season (by a mile), he's also a pretty darn good trade chip should the Yankees decide to sell at the deadline. Either way, contend or sell, losing Beltran ain't good.