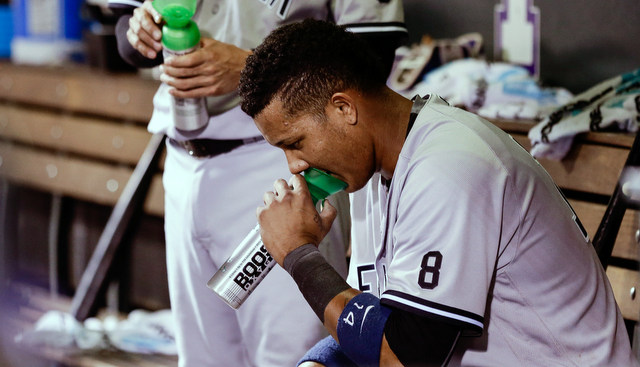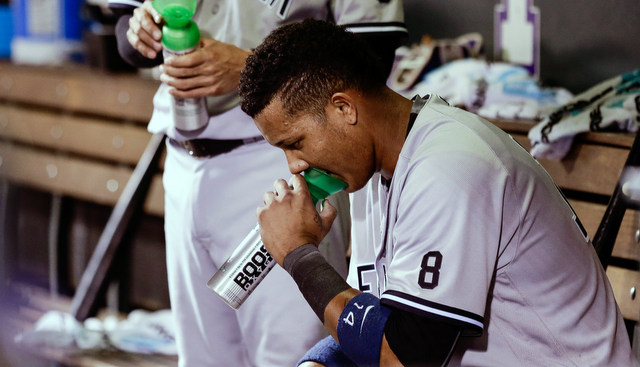 The Yankees have lost three straight games, which is something that seems to have happened far too often this season. They're one game into this stretch of eleven straight games against the Rockies and Twins, and as I said yesterday, they need to win about eight of these eleven games to have a realistic chance at contention. Dropping the first of those eleven games was not a good start. Win it today, fellas. Here is the Rockies' lineup and here is the Yankees' lineup:
CF Jacoby Ellsbury
LF Brett Gardner
2B Starlin Castro
3B Chase Headley
SS Didi Gregorius
RF Aaron Hicks
1B Ike Davis
C Austin Romine
RHP Ivan Nova
That's as close to a Spring Training lineup as you'll see during the regular season. Yeesh. Anyway, at least the weather is nice in Denver. Sunny with temperatures in the low-80s. Nice afternoon for a game. This afternoon's game will begin at 3:10pm ET — I know I said 3:40pm ET yesterday, sorry about that, my mistake — and you can watch on YES locally and MLB Network nationally. Enjoy.
Injury Update: Carlos Beltran had his knee drained yesterday and isn't available today. This is fine.