Death, taxes, and the Yankees pounding the Twins. No matter how crummy the Yankees may be, you can always count on the Twins to be worse. The Bronx Bombers won their second straight game Friday night, beating the Twinkies by the score of 8-2. They're back to within a game of .500.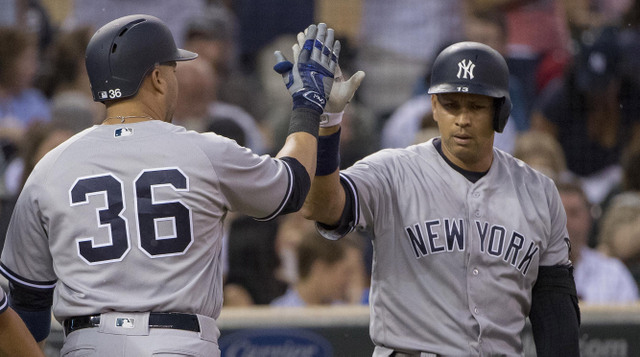 Four In The First
Remember last season, when the Yankees seemed to put a run or two on the board in the first inning each night? They scored 125 runs in the first inning last year, the most in baseball and the most by any team since the 2010 Twins. Minnesota had 132 first inning runs that year.
This season has been much different. The Yankees came into Friday's game with only 27 first inning runs, fourth fewest in baseball. Only the Phillies (11), Giants (26), and White Sox (26) had scored fewer runs in the first. Geez. So, naturally, the Yankees tagged Twins rookie southpaw Pat Dean for four runs in the first inning Friday. To the annotated play-by-play:

(1) Four pitches into the game, the Yankees had a lead. Rob Refsnyder's run-scoring double was well-struck and it split the left and center fielders perfectly. It was a very aesthetically pleasing double. A straight gap shot. I said this the other day, but I feel like it's a total waste to play Ike Davis over Refsnyder at this point, even against righties. It's time to find out what the kid can do.
(2) Carlos Beltran's homer was a result of a bold strategy in which Beltran fouled off a bunch of pitches outside the strike zone. He fouled off what should have been balls three and four (pitches six and seven below) …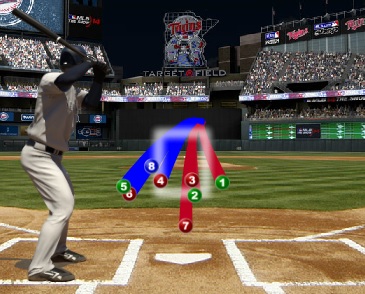 … which extended the at-bat, allowing him to hit a two-run home run on pitch eight. It was a no-doubter into the second deck in left field. It was also Beltran's 17th home run of the season already. He hit 19 all of last year — his 17th homer last season came on September 22nd — and only 15 two years ago, his first in pinstripes. Contract year Carlos is pretty damn excellent.
(4) There is no point No. 3. I somehow skipped over it when labeling the play-by-play and I don't feel like going back and making a new image. Cut me some slack. It's Friday night. Anyway, Pat Dean was having such a tough time in the first inning that he managed to walk Starlin Castro. Castro came into the game with a 4.2% walk rate and a 36.7% chase rate on pitches out of the zone, 19th highest in baseball. You really need to miss well off the plate to get Starlin to take four pitches, and Dean did indeed miss well off the plate. When Castro draws a walk, you need to take advantage, and the Yankees did.
(5) You know who's been pretty good of late? Chase Headley. He was awful in April. Worst hitter in baseball awful. But, since May 1st, he's hitting .296/.347/.430 (110 wRC+) in 147 plate appearances, and it's hard to complain about that. Headley ripped an opposite field double off the wall to put runners at second and third with one out, and I'm pretty sure it would have been a homer in Yankee Stadium. A wall-banger double works too.
(6) The infield single was all hustle by Didi Gregorius. First baseman Joe Mauer had to dive — it was more like a flop, really — to stop the ball, and Gregorius beat Dean to the bag by like half a step. It was really close, but Didi was indeed safe, and Castro was able to score from third to make it 4-0 Yankees. Gregorius has been pretty great since May 1st too. He's hitting .306/.346/.442 (112 wRC+) in 156 plate appearances during that time.
(7) You see that "Strike (foul)" on the first pitch of Romine's at-bat? That was very nearly a bloop double to right field. It was foul by like four inches and it would have scored Headley from third base (duh). We've seen Romine poke a few doubles to the opposite field like that already this season. This one sliced just foul. No BABIP luck this time. Two pitches later Romine banged into an inning-ending double play. That's okay. Four runs in the first is cool with me any day of the week.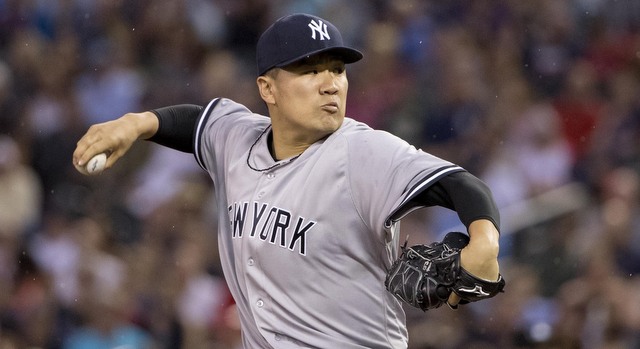 Master Tanaka
You know, early on it did not seem like Masahiro Tanaka had his good stuff. Headley bailed him out with a great stop at the hot corner to end the first, then, in the second, Eduardo Escobar missed a two-run home run by about five feet. The ball hit off the very top of the high wall in right-center. It was crushed. A ground out scored a run that inning following a leadoff single and Escobar's double.
Following Escobar's double, Tanaka settled down and retired 20 of the final 25 batters he faced. Four of the five baserunners were clean singles by Escobar, Mauer, Brian Dozier, and Eduardo Nunez. The other was an error by Castro. Following that Escobar double, Tanaka did not allow runner to make it as far as second base until Nunez and Mauer strung together back-to-back singles in the eighth. He finished with just the one run allowed on seven hits and no walks in eight innings. Tanaka fanned five and threw a season-high 110 pitches. That's the good stuff right there.
Tack-On Runs
The game felt like it was over after that four-run first inning, though the Yankees made sure to put the game out of reach in the middle innings. Two singles (Alex Rodriguez and Castro) and a walk (Headley) loaded the bases with no outs in the third, and Gregorius was able to get a run in with a fielder's choice to second. Romine ripped a two-run double into the gap later in the inning. That made it 7-1. Castro made it 8-1 with a sac fly in the fourth inning. Nice comfy lead, that was.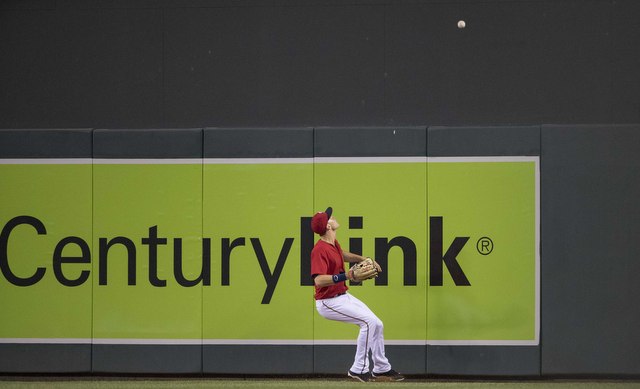 Leftovers
Every Yankee in the starting lineup had a hit by the third inning. Is that good? That seems good. Beltran led the way by going 3-for-4 with the homer. Joe Girardi pulled him with the Yankees up 8-1 in the sixth. Smart move. Beltran's knee was barking in Colorado earlier this week, remember. No need to push it with the score out of hand. Davis took over at first and Refsnyder shifted to right.
Speaking of Refsnyder, he went 2-for-4 with a double and a walk, plus he played a nice first base. He turned a 3-6 double play in the third, made a nice stretch on Headley's play to end the first, and also ran down a pop-up near the stands in foul territory. Nice night for Refsnyder on both sides of the ball. Headley, meanwhile, went 2-for-2 with a double and two walks. He's now hitting .259/.333/.355 (89 wRC+) on the season. Remember, Chase hit .150/.268/.150 (22 wRC+) in April. He's come a long way since then.
Most of the bullpen got a night off thanks to Tanaka. Nick Goody allowed a solo homer in an otherwise uneventful ninth inning. Believe it or not, this is only the fifth time in 33 wins the Yankees didn't use one of the big three relievers. It's only the second time they've been able to avoid using the big three in their last 14 wins. The Yankees play a lot of close games. It's nice to get an easy blowout win once in a while.
And finally, the Yankees are now 83-28 against the Twins since the 2002, the first year of the Ron Gardenhire era. That includes the postseason. Four of those 28 losses were to peak Johan Santana too. The Yankees are also 20-5 all-time in Target Field, postseason included. This rivalry has been very, very one-sided the last decade and a half.
Box Score, WPA Graph & Standings
ESPN has the box score, MLB.com has the video highlights, and ESPN has the updates standings. RAB has Bullpen Workload and Announcer Standings pages. Here's the win probability graph:

Source: FanGraphs
Up Next
Game three of this four-game set. That's an afternoon game with a 2pm ET start time. Silly central time one. Michael Pineda and Ricky Nolasco are the scheduled starters.