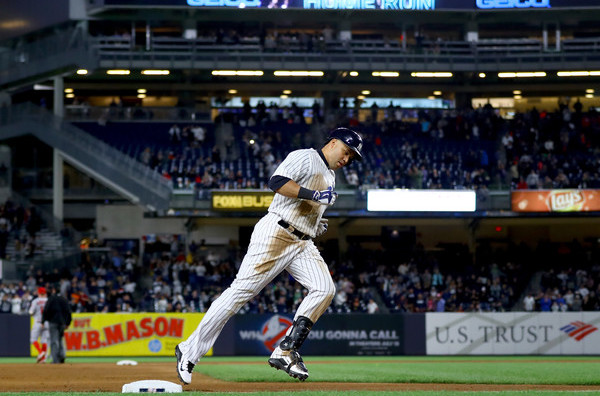 Next Tuesday, MLB will announce the 2016 All-Star Game starters and reserves during a live ESPN broadcast. They'll announce the entire roster — including the starting position players per the fan voting — with the exception of the final spot, which will be decided through the Final Vote ballot. You remember that, right? Of course you do.
The Yankees are not going to have a starting position player in the All-Star Game for the second straight year, which is no surprise. Their biggest "star" is currently being benched against righties. The Yankees definitely have some players deserving of an All-Star Game nod though, and not just because the rules say every team needs a representative.
In my opinion the Yankees have six players worthy of serious consideration for the All-Star Game. That doesn't mean all six will get in. In fact, I'd bet on the Yankees only getting one or two All-Stars this year. Three tops. There are only so many roster spots, plus it's not often a fourth place team sends six players to the All-Star Game. Here are the candidates.
Carlos Beltran
The recent hamstring injury could really throw a wrench into Beltran's All-Star candidacy. He's second among all AL outfielders in SLG (.570) — he's four points behind Mike Trout — and ranks fifth wRC+ (137). His 19 homers are tied for fifth among all AL players, not just outfielders. Beltran's defense drags down his WAR, though that doesn't really matter. The All-Star Game has not yet morphed into the Highest WAR Game, thankfully.
Generally speaking six or seven outfielders are named to each All-Star team each year. Beltran won't be among the three starters voted in by the fans — the starters will probably end up being Trout, Mookie Betts, and Jackie Bradley Jr. based on the recent voting updates — and Ian Desmond will certainly be on the bench, leaving the last two or three spots for some combination of Beltran, Mark Trumbo, George Springer, Michael Saunders, and Nelson Cruz. (There could be some others in that mix too.)
On merit, Beltran belongs in the All-Star Game. He has the big power numbers and his track record sure doesn't hurt either. The question is the hamstring. Right now it's being called a day-to-day injury, but Joe Girardi said it is "worrisome" that the hamstring was still sore yesterday. If this lingers and causes Beltran to miss more than a few days or even land on the DL, it could put an end to his All-Star chances.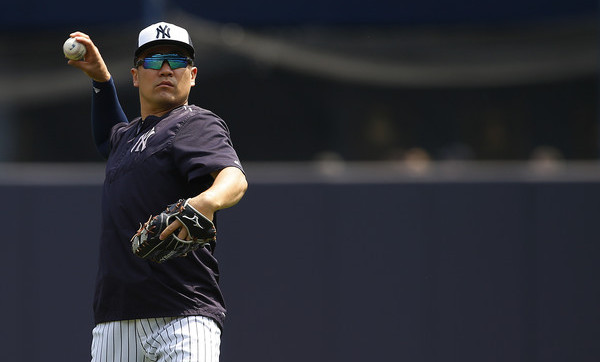 Masahiro Tanaka
You know, Tanaka really doesn't get enough credit for being on the best pitchers in the league. I'm pretty sure it's the elbow. Tanaka was an All-Star in 2014, when he was one of the best pitchers in the league, then he hurt his elbow and seemed to disappear from the great pitchers conversation. Even a big chunk of Yankee fans underrate him. Among qualified AL pitchers, Tanaka ranks …
Seventh in bWAR (2.6)
Fourth in fWAR (2.6)
Sixth in innings (104.2)
11th in ERA (3.35)
Fourth in FIP (3.31)
Fifth in WHIP (1.06)
Eighth in K/BB (4.32)
And yes, that includes last night's dud. Those games happen to everyone. Tanaka has been one of ten best starters in the league, meaning he's absolutely worthy of All-Star consideration. Is he is a shoe-in? No, but he's in the conversation. Will Tanaka actually get onto the roster? There's usually seven or eight starters on the roster, so he might be able to sneak in.
It's worth noting Tanaka is scheduled to make two more starts before the All-Star break, including one on Saturday, July 9th. That's the Saturday before the All-Star break. The Yankees are six games into a 17 games in 17 days stretch to close out the first half, and I wonder if they'll insert a spot sixth starter at some point to give the rotation members an extra day. If they do, Tanaka would instead start Sunday, July 10th, thus ruling him ineligible to pitch in the All-Star Game.
CC Sabathia
I think the last two starts may have doomed Sabathia's All-Star Game chances. Two starts ago he was sitting on a 2.20 ERA (3.31 FIP) in 65.1 innings, ranking second in the AL in ERA. He was top ten in WAR even after missing two weeks with the groin injury. It's close to impossible to keep a pitcher with those numbers out of the All-Star Game.
After those last two starts — Sabathia was really good for the first seven innings Tuesday, but the eighth inning happened — Sabathia now has a 3.17 ERA (3.65 FIP) in 76.2 innings. That's still really good! But it's probably not All-Star Game good, not even in the AL. Sabathia doesn't have enough innings to qualify for the ERA title — he'd rank seventh in ERA if he did — so his lack of innings relative to other All-Star candidates will hurt him, plus he doesn't rank among the top ten pitchers in anything (except hit batsmen).
Sabathia is going to make one more start before the All-Star rosters are announced and two more starts before the actual All-Star Game. A few extra pitchers are added to the roster each year as injury replacements and replacements for guys who pitch the Sunday before the All-Star break, so maybe Sabathia sneaks in that way. After these last two starts, I don't think Sabathia gets in. That shiny near-2.00 ERA was his best chance to be an All-Star, and that's gone.
Andrew Miller & Dellin Betances
I am certain at least one of these two is going to the All-Star Game. It's definitely possible both are going, though Betances has had a few hiccups throughout the year, which could keep him out. There are generally six or seven relievers on each All-Star roster, and I have a hard time believing there are seven relievers in the AL more deserving than Dellinthis year.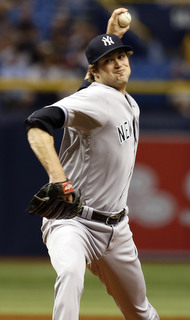 Miller should be a lock for his first career All-Star Game. He's not a closer, but his numbers are outrageous regardless of role. Miller is second among all relievers with 63 strikeouts (Betances leads with 67) and he's fifth in WAR, though I've long been a believer in WAR underrating high-leverage relievers. Either way, Miller absolutely has All-Star numbers this year. If he doesn't go the Midsummer Classic this year, when will he?
As for Betances, I think his track record (two-time All-Star) is going to help him, and I get the sense players around the league know how good he is, which could help. A big chunk on the roster is determined by the player vote, remember. Guys like Zach Britton, Sam Dyson, Wade Davis, Kelvin Herrera, Will Harris, Alex Colome, Roberto Osuna, Brad Brach, and Craig Kimbrel are also going to be in the mix for the All-Star bullpen. That's a lot of competition! Maybe Betances will wind up on the Final Vote ballot.
Aroldis Chapman
The performance has been All-Star worthy, I'd say. Thirty-one strikeouts and four walks in 20 innings is pretty crazy. The problem is Chapman's workload. The guy has thrown 20 innings because of his suspension. He's 64th among all AL relievers innings, and he's thrown literally half as many innings as most of the other All-Star worthy relievers. That lack of work is really going to hurt Chapman's chances to go to the All-Star Game. He has the All-Star reputation and all that, but 20-something innings? Other guys have thrown way more innings and are more deserving. I can't see Chapman getting in. He simply hasn't pitched enough.
* * *
I suppose there's a chance Brian McCann will sneak into the All-Star Game because AL catchers are so collectively terrible, but I feel like he's been slumping a little too long to get in. (Last night's game notwithstanding). Didi Gregorius has been awesome, but man, there are way too many good shortstop in the AL. Carlos Correa, Francisco Lindor, Xander Bogaerts. There are your three AL All-Star shortstops from now through 2020. Sorry Didi. Not happening.
My not-so-bold prediction is the Yankees get two All-Stars this year: Beltran and Miller. Tanaka doesn't make it and Betances falls victim to the bullpen numbers crunch. I think it's much more likely Betances sneaks onto the roster than Tanaka, and I think it's really unlikely Sabathia and Chapman make it to the All-Star Game at this point. Miller's a lock. He's been so outrageously good. Everyone else is a maybe, even Beltran because of the hamstring.