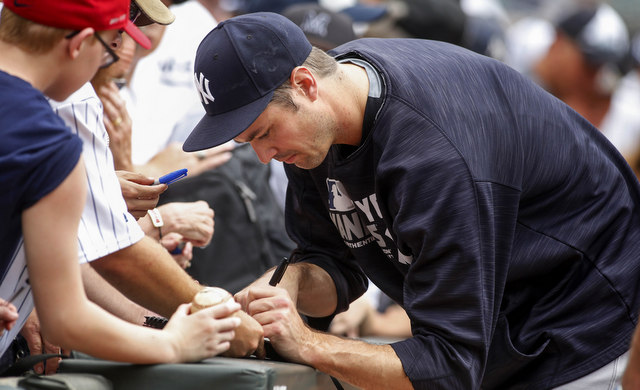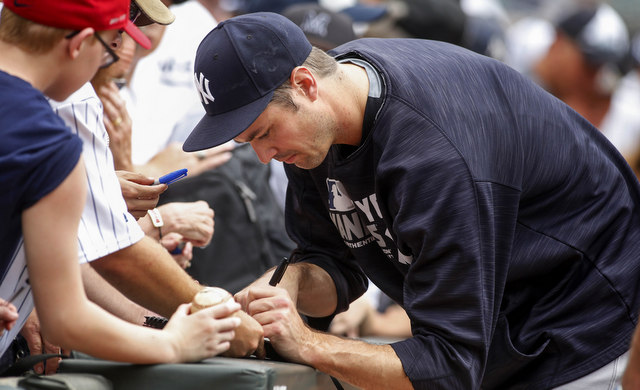 The Yankees sure do know how to make things complicated, don't they? Rather than continue to fade out of the postseason race and into obscurity, the Yankees have gone 11-5 in their last 16 games to climb to within four games of the second wildcard spot. There are still three teams ahead of them, but hey, that's better than six. FanGraphs put their postseason odds at 10.1% as of this writing.
Two days ago the Yankees made what can no doubt be described as a "sellers" trade when they shipped Aroldis Chapman to the Cubs for Adam Warren and three minors leaguers. Will they continue to sell pieces before Monday's trade deadline? Or will the recent hot streak prompt them to go out and add help? I guess we'll find out over the next five days. Here are Tuesday's rumors. We'll again keep track of the day's Yankees' rumors right here, so check back often for updates. All time stamps are ET.
9:30am: The Yankees seek big league ready players in any Andrew Miller trade. They were willing to take true minor league prospects for Chapman, but not Miller. They want players who can help right now. That's smart. There's no urgency to trade Miller given his contract situation. Someone's going to have to blow them away. [Joel Sherman]
9:30am: In addition to the Marlins, the Rangers are also in the mix for Ivan Nova. The Yankees are said to be looking to move Nova next now that Chapman's gone. He's a rental and he hasn't pitched all that well, but there are so few quality starters on the market that I bet they get something halfway decent for him. [George King]
Reminder before you comment: Your trade proposal sucks.