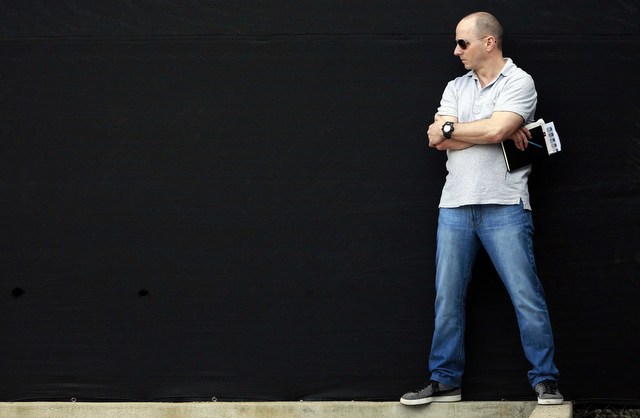 Even with last night's disappointing loss, the Yankees are now 11-6 in their last 17 games, all of which have been played against good teams. They've have won series against the Astros, Giants, Orioles, and Indians in recent weeks. Three first place teams and arguably the hottest team in baseball. Who saw this coming? No one.
The recent hot streak has seemingly thrown a wrench into the team's trade deadline plans. Rather than an all-out sell job, there's now at least some justification for keeping the band together and going for it. The Yankees are only four games out of a wildcard spot, after all. They have ten games left with both the Red Sox and Blue Jays, the two teams sitting in the wildcard spots at the moment.
The Aroldis Chapman trade was a special circumstance. I always thought he was going to be moved no matter what. His trade value was far too great to let him walk for nothing more than a draft pick after the season. The trade showed that. The Yankees bought super low and sold high. It was a perfect baseball move. Ivan Nova figures to go before the deadline, but that'll be a fairly insignificant move.
Other key players, most notably Carlos Beltran and Andrew Miller, seem more likely to stay put now thanks to this recent winning streak. Do I still think the Yankees should sell? Yeah, I do. I'm not saying give guys away, but accept the postseason probably isn't happening — FanGraphs has their postseason odds at 9.0% as of this writing — and buy for the future by trading away veterans. It's what smart teams do.
If the Yankees don't continue selling, then I think they should look to buy at the deadline, albeit in a conservative way. I'm not saying they should go out and trade top prospects for big name players just because they're big name players. If there's a trade to be made for, say, a young starting pitcher under control long-term, then yeah, it's worth looking into even if it costs top prospects. That's always the case though, not just at the trade deadline.
Anyway, the 2011 Pirates are the perfect example of the type of buying I'm talking about. The Pirates were 54-51 on the morning of the 2011 trade deadline and 3.5 games back of a postseason spot, so they were in a similar situation as the Yankees right now. Pittsburgh had a young team and was in the process of trying to build something sustainable, which the Yankees are trying to do right now as they wait for their big contracts to expire.
Rather than spend big at the deadline, the Pirates took small bites and added Ryan Ludwick and Derrek Lee in minor trades. They got Ludwick from the Padres in a cash deal and Lee from the Orioles for a non-top 30 prospect. Both guys were veteran players in the final years of their contracts who filled clear needs for Pittsburgh. They bought, but in a smart way that didn't compromise what they were trying to build. Ultimately, the 2011 Pirates faded out of the race, which is something the Yankees could very well do in August and September.
That's that kind of buying I'd like to see the Yankees do if they don't continue to sell before the deadline, and let's face it, it's looking less and less likely they'll sell the longer this hot streak continues. (They'll play three against the last place Rays this weekend too. That's not good for #TeamSell.) The Yankees clearly need another bat — they need like three bats, but one thing at a time — and another pitcher wouldn't hurt, either starter or reliever.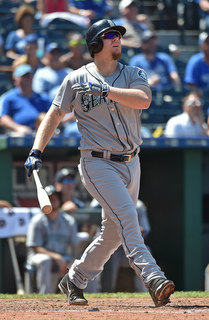 How can they fill those needs on the cheap, a la the 2010 Pirates? That's the hard part. Here's the list of upcoming free agents. Any super cheap veterans look appealing? The Mariners would probably give Adam Lind (87 wRC+) away at this point so they could get Dan Vogelbach in the lineup, and Lind would potentially give the Yankees a DH alternative to Alex Rodriguez. Lind always seemed to rake in Yankee Stadium when he was with the Blue Jays.
I've mentioned Danny Valencia before and he's another possibility. He's having a productive year (126 wRC+) but the Athletics are cutting back on his playing time so they can get a look at some younger players. Susan Slusser recently reported there's so little trade interest in Valencia — supposedly he's a bit of a clubhouse cancer, but who knows — that he might get designated for assignment. He's not a rental, but he is non-tender-able after the season. That all makes Valencia a potential cheap upgrade at first base or DH.
The pitching market is a little tougher to decipher because there's so little available that even replacement level arms like Lucas Harrell are fetching a top 15-ish org prospect. Luke Hochevar probably won't come cheap. Same with Joe Smith. What about Carlos Torres? The Yankees had interest in him before the season and the rubber-armed reliever has a 2.90 ERA (3.92 FIP) in 49.2 innings with the Brewers. Does Torres satisfy the "better than Swarzak" criteria? Maybe!
The names of specific targets aren't all that important. The plan of attack is what really matters. If the Yankees don't sell any more, then fine. I won't like it but there's nothing I can do about it. In that case they should look to bring in some help to improve their chances, and do it in a way that doesn't hurt the future. The Pirates showed it can be done back in 2011. I'm not saying it'll be easy, but it can be done.
I think the worst thing the Yankees could do at the deadline is nothing. Not selling and not buying, even conservatively. No improvements for the future, no improvements for the present. Yuck. Standing still would be a big letdown. I think the Yankees should look to move guys like Beltran and Miller and whoever else before Monday, but if the recent hot streak has ownership wanting to contend, then it's up to the front office to bring in reinforcements that don't hurt the future of the club.