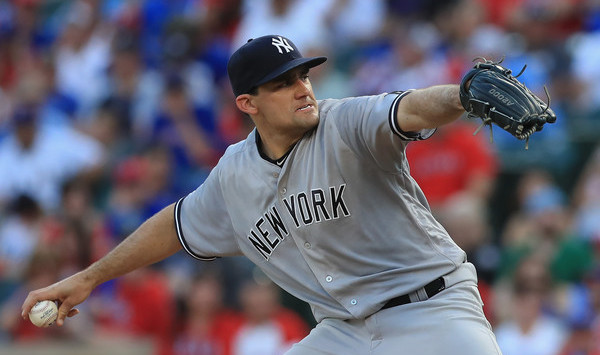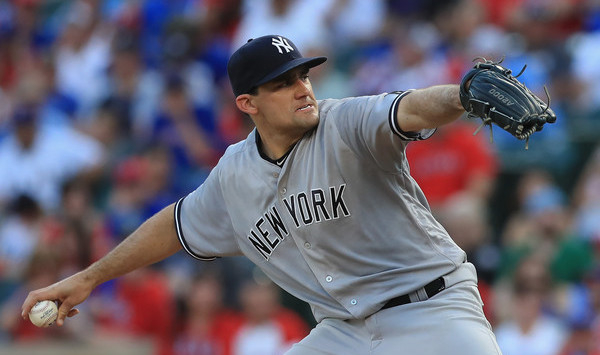 Nathan Eovaldi's time with the Yankees may be over. Eovaldi will have surgery to repair a torn flexor tendon as well as a partially torn ulnar collateral ligament in his elbow, according to the various reporters at Yankee Stadium. The flexor tendon was torn right off the bone. Ouch. Those are two pretty significant injuries, obviously.
The Yankees have not announced a rehab timetable, but I think it's safe to assume Eovaldi will miss the entire 2017 season. He is scheduled to become a free agent after next year, so chances are the Yankees will non-tender him this winter a la the Royals and Greg Holland. No need to carry him in 2017 only to have him become a free agent once he's healthy.
Eovaldi has had Tommy John surgery before, way back in his junior year of high school. He threw almost 900 innings on the replacement ligament. There's a pretty decent chance the injury will end Eovaldi's time with the Yankees, though they'd always have the option to re-sign him, either after the season as a non-tender or when he becomes a free agent next year.
Over the last two years the 26-year-old Eovaldi had a 4.45 ERA (4.11 FIP) in 279 innings in pinstripes, which just isn't good. The Yankees brought him in as an extremely hard-throwing project and pitching coach Larry Rothschild did teach Eovaldi a splitter, but it didn't work out. So it goes. You win some and you lose some. This one is a loss.