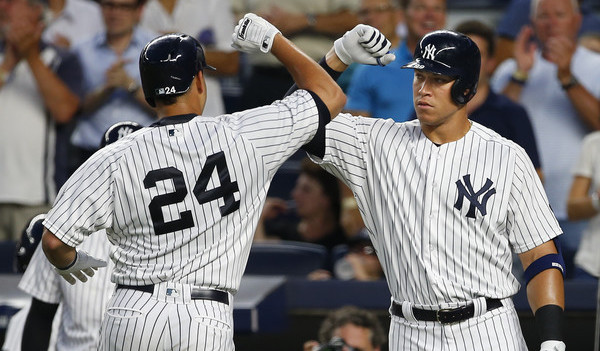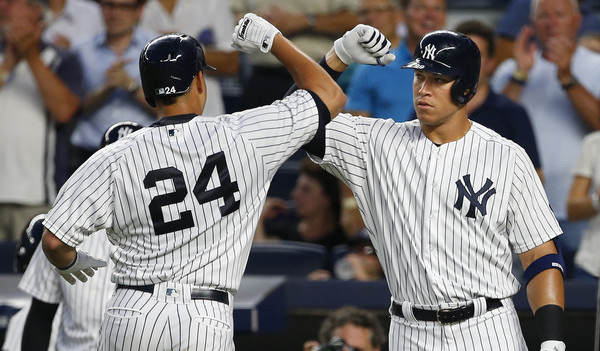 This homestand felt longer than it really was, didn't it? This was only a six-game homestand, but before that three-game swing through Boston, the Yankees had a five-game homestand. So eleven of their last 14 games have been in the Bronx. I have no idea where I'm going with this. Moving on …
The Yankees suffered a pretty brutal loss last night and the best thing about baseball is that it gives you a chance to turn the page quickly. They're back at with the Blue Jays this afternoon, in the series finale. A win means a series win and a loss means a series loss. The Yankees need as many series wins as possible right now. It's already Game 120. There's not that much time left. Here is the Blue Jays' lineup and here is the Yankees' lineup:
LF Brett Gardner
3B Chase Headley
2B Starlin Castro
DH Gary Sanchez
RF Aaron Judge
SS Didi Gregorius
1B Tyler Austin
C Austin Romine
CF Aaron Hicks
LHP CC Sabathia
It's a wonderful day for baseball here in New York. The unbearable heat and humid has finally subsided, so it's a pleasant 84 degrees this afternoon with a nice breeze. Nice day to spend at the park. This afternoon's game will begin at 1:05pm ET and you can watch on YES. Enjoy.
Catcher Update: Joe Girardi told reporters Sanchez will be the primary catcher going forward and Brian McCann will be the DH. Just like that, McCann goes from being a good hitting catcher to a subpar DH.
Roster Move: The Yankees sent Chasen Shreve down to Triple-A Scranton and recalled Kirby Yates, the team announced. Anthony Swarzak remains on the roster for reasons I can't understand at this time.