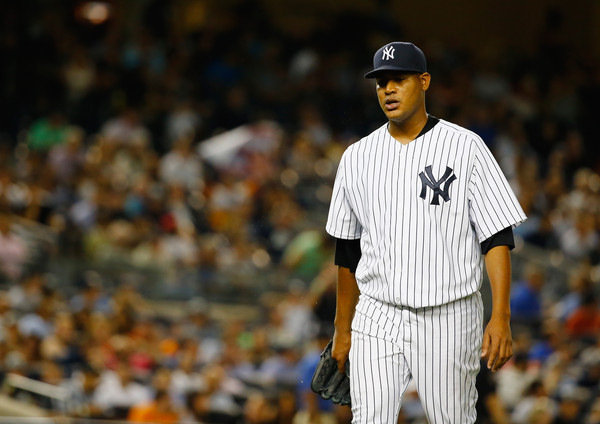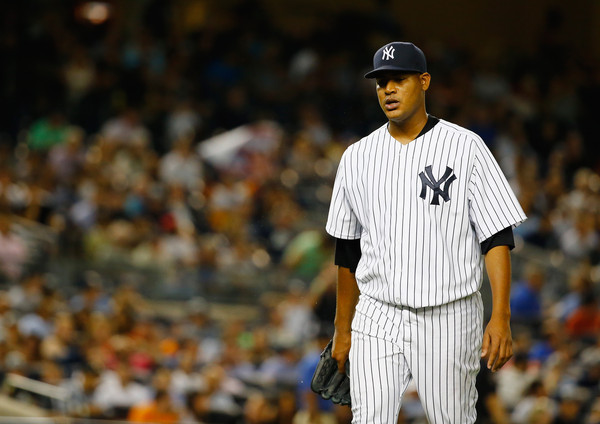 8:16pm: The Yankees have a list of players to choose from to complete the trade, according to Chad Jennings. They're going to continue scouting those players in the coming weeks before making their picks.
4:21pm: The longest tenured homegrown Yankee is no longer a Yankee. A few minutes before today's 4pm ET non-waiver trade deadline, the Yankees agreed to send right-hander Ivan Nova to the Pirates for two players to be named later. The team has since announced the trade, so it's a done deal. Ivan joins his buddy Frankie Cervelli in Pittsburgh.
Nova, 29, will be a free agent after the season and there was basically no reason for the Yankees to keep him. He's not a qualifying offer candidate and getting something, even two unexciting players to be named later, is better than losing him for nothing as a free agent after the season. Trading Nova was an easy call for the front office.
In 15 starts and six relief appearances this season, Nova pitched to a 4.90 ERA (5.09 FIP) in 97.1 innings. He has a 4.99 ERA (4.98 FIP) in 191.1 innings since coming back from Tommy John surgery last year, and he finishes his Yankees career with a 4.41 ERA (4.40 FIP) in 729 total innings from 2010-16. The second half of the 2011 season was his finest stretch in pinstripes.
The Yankees originally signed Nova for $80,000 as a 17-year-old out of the Dominican Republic back in July 2004. Like I said, he was the longest tenured homegrown player in the organization, and the second longest tenured overall behind Alex Rodriguez. This must be tough for Ivan. He's been a Yankee for a long, long time.
There's no word on who the two players to be named later will be. They don't have be named for six months, but chances are it'll happen long before that. They could be legitimate prospects, they could be fringe minor leaguers, or they could be 40-man roster players who have to slip through trade waivers in August before being added to the deal. We'll see.
As for replacing Nova in the rotation, that won't be too tough. The Yankees have both Luis Severino and Chad Green on the big league roster and stretched out. Luis Cessa is stretched out in Triple-A as well. I'm not sure there's a wrong answer here. My guess is Severino gets the first crack at Nova's rotation spot.