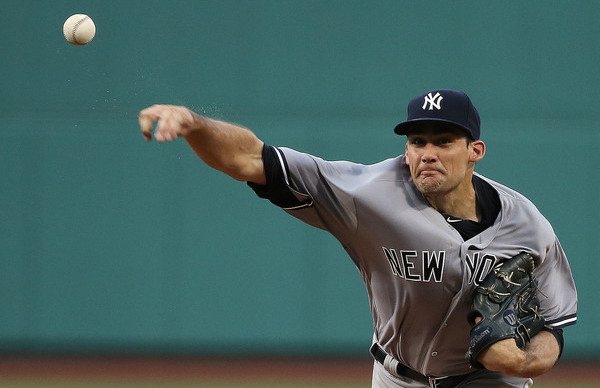 8:02pm: Eovaldi left the game with right elbow discomfort, the Yankees announced. He's going back to New York to be examined. Groan. Eovaldi had elbow discomfort last September and it turned out to be only inflammation, so hopefully they get relatively good news again.
7:37pm: Nathan Eovaldi left tonight's start after just one inning for an unknown reason. Injury is a pretty safe assumption, I'd say. Eovaldi looked fine during his 12-pitch, 1-2-3 first inning. His velocity seemed fine and there was no obvious "he looked like he tweaked something" moment. Weird.
The Yankees have not yet announced any sort of update on Eovaldi, so stay tuned. They don't have a true long man on the roster, which means they're going to blow through their bullpen using guys for one or two innings each. That's never good.