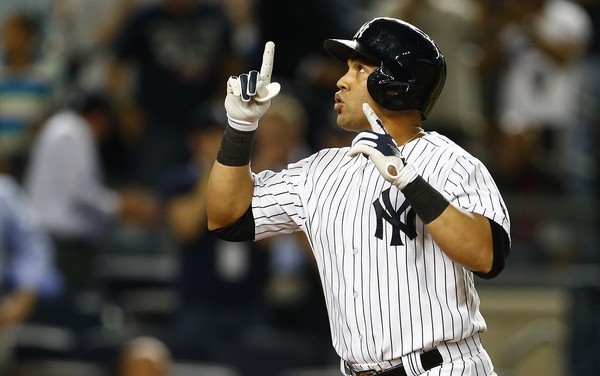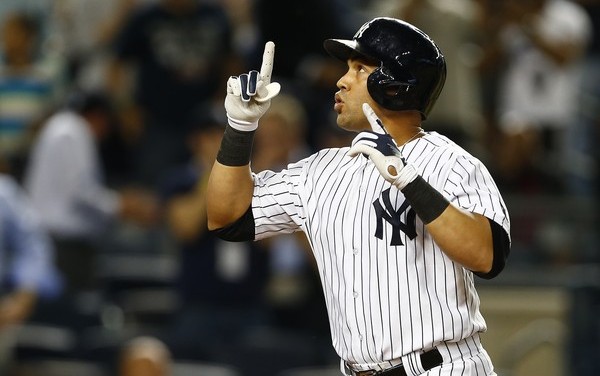 The tear down of the 2016 Yankees has continued. Carlos Beltran has been traded to the Rangers for three prospects, both clubs announced. The three prospects are all right-handed pitchers: Dillon Tate, Nick Green, and Erik Swanson. Evan Grant says the Yankees are paying the remainder of Beltran's $15M salary this season, which they supposedly did not want to do. So much for that.
Beltran has been, by no small margin, the Yankees' best hitter this season. No one else is even close. Beltran has hit .304/.344/.546 (134 wRC+) with 21 doubles and 22 homers in 99 total games. He leads the team in basically everything. Pick an offensive stat and Carlos is atop the Yankees' leaderboard. That's why he was an All-Star this season. Beltran hit .270/.327/.470 (115 wRC+) in three seasons in pinstripes.
The Yankees had the option of keeping Beltran and making him the qualifying offer after the season, but I didn't love that plan for a number of reasons. They were able to turn him into three prospects, including the fourth overall pick in last year's draft, mostly because the Rangers lost Prince Fielder to season-ending neck surgery a few days ago and have seen their AL West lead shrink from eleven games to two games in, like, two weeks. Texas was desperate.
Tate is the biggest prospect in the trade and he was the aforementioned fourth overall pick in last year's draft. His prospect stock has already taken a big hit though, mostly because his velocity has fluctuated wildly and he's had some hamstring problems this summer. Also, a 5.12 ERA (4.43 FIP) as a 22-year-old in Low-A is straight up bad, especially for a guy who went fourth overall out of a major college program (UC Santa Barbara) just last year.
For the time being, I consider Tate more of a lottery ticket pickup than a bonafide top prospect. That isn't to say it's a bad trade. Getting a guy with Tate's upside and pedigree for a rental 39-year-old, even one as good as Beltran, is pretty great. I just need to see more consistent velocity, more strikeouts (19.0%), and fewer walks (9.3%) before I run him up the prospect rankings. Here's a snippet of MLB.com's free scouting report:
Tate can dominate hitters with two pitches, a lively 92-98 mph fastball and a sharp 85-89 mph slider … He has improved his changeup since he started using it more often, but it still has a ways to go before it becomes a reliable third pitch … Most scouts think he can remain a starter because he's so athletic, which helps him throw strikes and should allow him to stay healthy and smooth out his delivery.
Green and Swanson, the other two prospects coming to the Yankees, were also 2015 draftees like Tate. Green was selected in the seventh round and Swanson in the eighth round. It's worth noting the Yankees drafted Green out of high school back in the 35th round of the 2013 draft. I'm sure it's not a coincidence they acquired him now. He still has some fans in the organization.
The 21-year-old Green has a 4.98 ERA (3.17 FIP) with a great strikeout rate (27.7%) and an okay walk rate (8.8%) in 34.1 Low-A innings this year. He's an arm strength guy with good athleticism who's run his fastball up to 95 mph. A work in progress curveball is his second offering. Swanson, 22, has a 3.43 ERA (3.25 FIP) with a 22.9% strikeout rate and a 7.4% walk rate in 81.1 High-A innings this season. He's a four-pitch fastball/slider/curveball/changeup guy.
The Yankees did not have to trade Beltran but they kinda did. The trade proves he had more value than the supplemental pick the team would have received after the season had he rejected the qualifying offer, and the Yankees need as much young talent as they can get. Beltran's value was not sky high because he's had some injury issues and is a defensive liability, so landing a lottery ticket like Tate is a nice get. Green and Swanson are gravy.