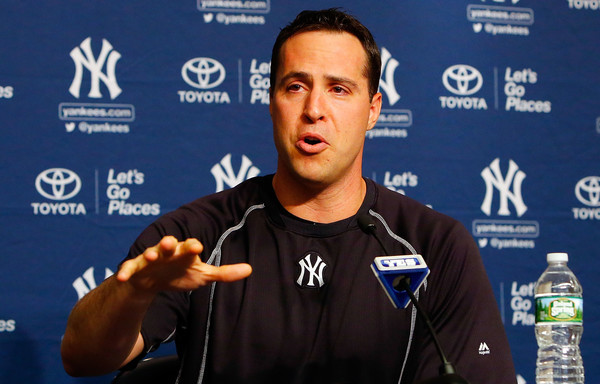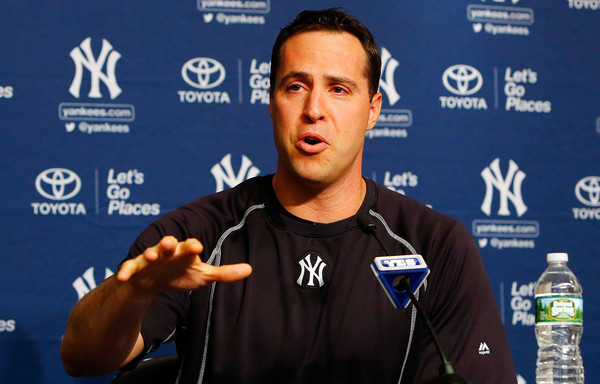 According to Dan Martin and Fred Kerber, Mark Teixeira will not waive his 10-and-5 no-trade protection this month, even if it gives him an opportunity to go to a team with a chance to win the World Series. "You know, (GM Brian Cashman) and I have talked about it, and it's not something that I think would benefit me or the Yankees. So no, I'm staying put," he said.
Two weeks ago Teixeira announced he will retire after the season, and with the Yankees on the postseason bubble at best and Tyler Austin now on the roster, I thought maybe he would be open to going elsewhere. Then again, Teixeira and his family live in the New York full-time, and he might not want to leave them, even for a few weeks. I wouldn't blame him if that's the case.
Of course, the other side of this is what teams would want Teixeira? The Marlins immediately come to mind. First baseman Justin Bour is out long-term with an ankle injury and Giancarlo Stanton's season just ended due to a groin injury. Miami has a clear need for a first baseman and power. The Cardinals just lost Matt Adams to a shoulder injury, making them another potential landing spot.
Cashman told Martin and Kerber that while the Yankees didn't actively shop Teixeira, his willingness to mentor the team's young players is more valuable than anything they could realistically get in return. I can't imagine they'd get more than a fringe prospect or cash for Teixeira at this point, so why not keep him to mentor guys like Austin, Aaron Judge, and Gary Sanchez? That sounds good to me. Just maybe don't bat him cleanup all the time.
For now Teixeira says he doesn't want to leave the Yankees, but maybe he'll change his mind if the team really falls out of the race and/or Austin starts hogging all the time at first base. Two weeks from yesterday is the deadline to acquire a player and have him be eligible for the postseason roster, so there's still some time for this to play out. Right now, my guess is Teixeira retires a Yankee.