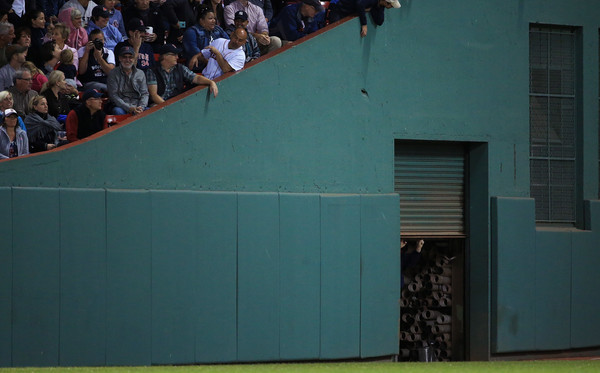 The best and worst thing about baseball is that they play every damn day. Today, that's a good thing. Last night's loss was brutal, as bad as any regular season loss I can remember, but at least the Yankees have a chance to turn the page in the second game of the series tonight. A short memory is a good thing in this game.
Right now the second wildcard spot projects out to 89 wins, which means the Yankees need to go 12-4 the rest of the way just to tie. That is … rough. They've dropped four of five since the seven-game winning streak, and there were definitely some winnable games among those four losses. Those are the kind of losses the Yankees can't afford now. Here is the Red Sox's lineup and here is the Yankees' lineup:
LF Brett Gardner
CF Jacoby Ellsbury
C Gary Sanchez
2B Starlin Castro
SS Didi Gregorius
3B Chase Headley
DH Brian McCann
1B Mark Teixeira
RF Mason Williams
RHP Luis Cessa
It's another cool and clear night in Boston. September baseball weather all the way. Tonight's game will begin at 7:10pm ET and you can watch on WPIX locally and MLB Network nationally. Try to enjoy.