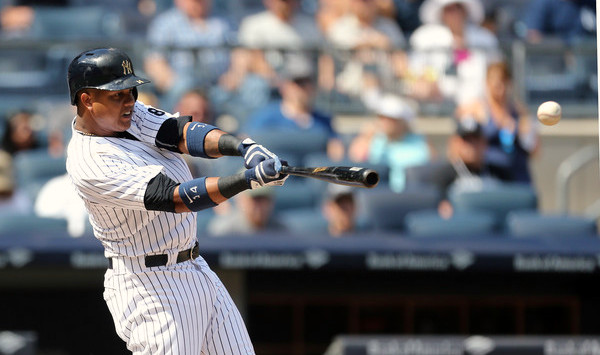 If any one player on the Yankees encapsulates the frustration that is baseball, it's Starlin Castro at the plate. Like the game itself, Castro's time at the plate can be endlessly joyful or maddeningly frustrating. But also like baseball itself, the truth with Castro falls somewhere in the middle. Is he as bad as his Alfonso Soriano-reminiscent at-bats of chasing anything breaking? Probably not. Is he as good as he was his first week in pinstripes? Probably not. As a whole picture, though, it's hard to argue that Castro is a prettier one to look at than the last two years of the likes of Jayson Nix and Stephen Drew.
2016 has been a modest recovery type year for Castro, after being abysmal in 2015 (and 2013, with a good year sandwiched in between). While a 96 wRC+ isn't anything to throw a parade over, it's a big upgrade for him over the mark of 80 that he had last year. He's also set career highs with 20 homers and a .166 ISO. Starlin's .273 batting average represents a jump of only eight points from 2015's mark and his jump in OBP–from .296 to .304–is equally small. The real bump for this slight bounceback (which may be ending soon thanks to yesterday) comes from his power. His ISO has jumped .056, leading to a .064 jump in slugging to .439, a career high by one point over 2014's number of .438.
As we might expect with a power surge, the increase is coming on Castro's results from fly balls and line drives, the types of batted balls that tend to go for extra bases. On fly balls and line drives, Castro is hitting .441 with an .842 SLG, a .525 wOBA, and a 239 wRC+. Again, this is self-evident; he should be hitting for power on these batted ball types. What intrigued me about these numbers, though, is that they represent increases over 2014, his last good season. His ISO on FB + LD in 2014 was .309, which is much lower than the .401 mark he's put up this year.
2014 and 2016 look pretty similar in terms of batted ball percentages for Castro, with one slight difference that helps explain the uptick in ISO. This year, Castro's FB% has dipped slightly from the 2014 mark, but his HR/FB% has seen an uptick; he's hitting fewer fly balls, but more of them are leaving the field than in a previous productive season.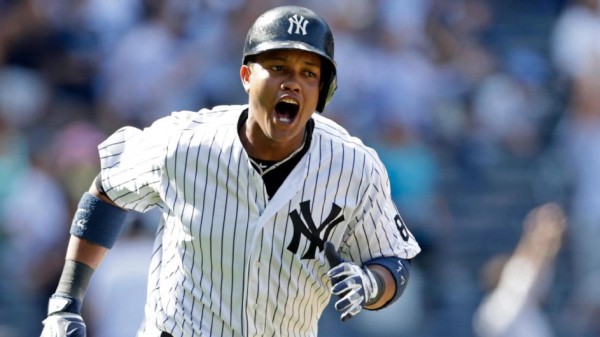 Back in 2014, Castro generated power only from the inner part of the zone. That seems to have changed in 2016. We can see a lot more power coming from out over the middle and even on the outer half (up and away and middle out, both in the zone).
Maybe it's something in the way he's swinging or making contact, maybe it's just the randomness that is baseball at times, but Castro is hitting with power he hasn't quite seen before. He's an up-and-down player, it would seem, and now he's on an upswing. Can he carry that into 2017? Hopefully.