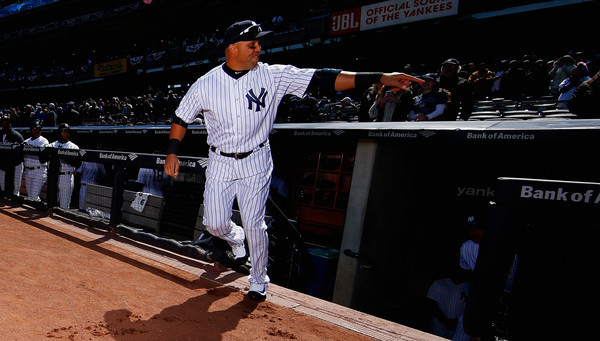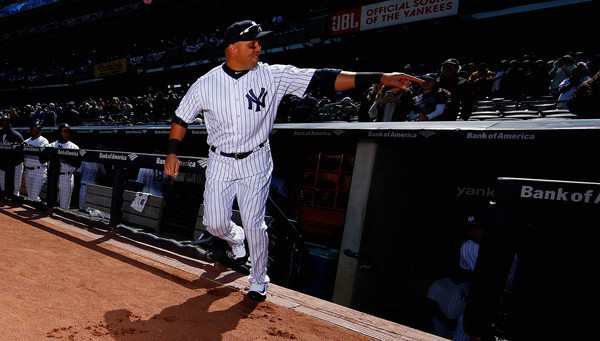 October 13th: The qualifying offer is $17.2M this offseason, according to Jon Heyman. That's a bit higher than initially expected. It doesn't change anything for the Yankees though. Teixeira is their only free agent eligible for the qualifying offer and he retired, so yeah.
July 28th: According to Buster Olney, the qualifying offer for the upcoming offseason is estimated at $16.7M. That's up from $15.8M last season and $15.3M the offseason before. The QO is a one-year deal set at the average of the top 125 salaries in baseball, and the deadline to make the offer is five days after the end of the World Series. Players then have seven days to accept or reject.
The Yankees only have one serious QO candidate: Carlos Beltran. He's hitting .305/.347/.548 (134 wRC+) with 21 homers in 95 games this season, though his defense leaves much to be desired. I don't think the Yankees should make Beltran the QO because he'll probably accept it — who is giving a soon-to-be 40-year-old free agent $16.7M, even across two years? — and I don't see that as a good thing for the reasons I outlined yesterday.
Mark Teixeira and Ivan Nova are New York's only two other impending free agents, and based on what we heard earlier today, Nova will be traded prior to Monday's deadline. Teixeira has been beyond awful this season, hitting .190/.270/.325 (59 wRC+) with nine homers in 71 games around a knee problem. A year ago at this time he looked like a QO candidate. Now? Now he can't get off the team fast enough.
It's also possible for CC Sabathia to become a free agent after the season, though that would require him to suffer a shoulder injury that would void his $25M vesting option for 2017. A healthy Sabathia is not a QO candidate at this point of his career. Sabathia with a shoulder injury? No chance. With Aroldis Chapman gone, Beltran is the Yankees' only QO candidate. We'll see what happens with him.
The QO offer entitles the team to a supplemental first round draft pick should the player reject the offer and sign elsewhere as a free agent. Signing a QO free agent means forfeiting your highest unprotected draft pick. It's worth noting players who accept the QO can not be traded until June 1st of the following season, so if your plan is to make Beltran the offer and trade him if he accepts, it won't fly. At least not immediately.
It's worth noting the new upcoming Collective Bargaining Agreement could change the QO system and I think that'll happen, but chances are it'll be minor tweaks rather than an overhaul. If MLB and the MLBPA reach an agreement before the end of the World Series, then the new system will presumably take effect. If not, the current QO system stays in place until the two sides announce any changes. The current CBA expires December 1st.