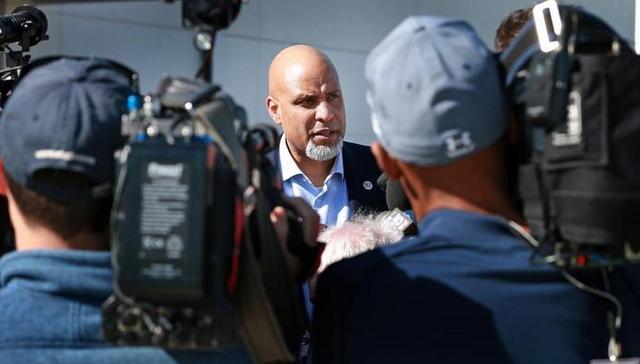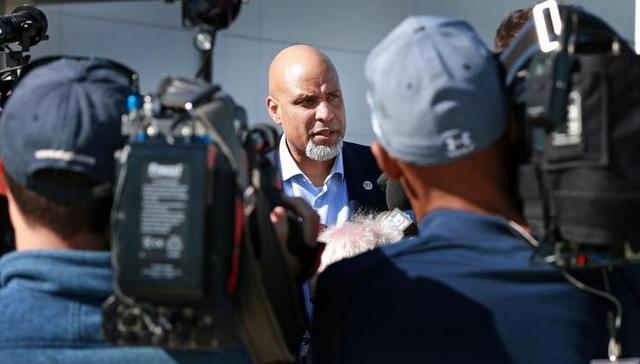 Last night MLB and the MLBPA agreed to a brand new Collective Bargaining Agreement, meaning teams can finally move forward with their offseason plans. More and more details about the CBA are starting to trickle in, so let's round 'em all up and analyze. This all comes via Ronald Blum, Ken Rosenthal, Stephen Hawkins, Jon Morosi, Jon Heyman, and Joel Sherman.
Disabled list reduced to 10 days
The 15-day DL is now the 10-day DL. The 7-day DL for concussions and 60-day DL are unchanged. The new 10-day DL means we'll see fewer teams play shorthanded going forward, which is something the Yankees (and especially the Mets) have done from time to time. We also might see an uptick in "phantom" DL stints. Got a young starter who needs his workload kept in check? Stick him on the 10-day DL with an upset tummy and let him skip a start without playing shorthanded.
All-Star Game no longer tied to World Series
Thankfully, the All-Star Game will no longer determine homefield advantage in the World Series. It'll instead go to the pennant-winning team with the better regular season record. Hooray for common sense. That's still not a perfect solution because of unbalanced schedules and all that, but it's the best possible solution, I think. Certainly better than alternating leagues each year or tying it to the damn All-Star Game.
Rather than homefield advantage in the World Series, players will instead play for a pool of money in the All-Star Game. That's a pretty good way to get them motivated. No idea what that pool will be, but I hope it's substantial. Like $1M per player on the winning team. Something like that. Want guys to play hard in the All-Star Game? Putting a million bucks on the table is a good way to do it.
Luxury tax details
The complete details about the luxury tax system … ahem, the competitive balance tax system … are now available. The thresholds the next five years are as reported yesterday: $195M in 2017, then $197M, $206M, $209M, and $210M in subsequent years. Here are the tax brackets:
First time offenders: 20% (up from 17.5%)
Second time offenders: 30% (remains the same)
Third time offenders: 50% (up from 40%)
$20M to $40M over threshold: 12% surtax
$40M+ over threshold (first time offenders): 42.5% surtax and first round pick moves back ten spots
$40M+ over threshold (repeat offender): 45% surtax and first round pick moves back ten spots
So a team over the luxury tax threshold three straight years and at least $40M over the last two years would be taxed at 95% (50% plus 45% surtax). It's not a hard salary cap but it might as well be. That's a major deterrent. Come 2019, when the tax threshold is $209M, the "soft" cap will essentially be $249M. Anything over that results in a 62.5% tax for first time offenders.
Also, those tax rates will be phased in next season. Apparently MLB is treating 2017 as something of a transition year for teams at or over the threshold. That doesn't matter for the Yankees. They've been over the luxury tax threshold ever since the system was put in place, so they're getting hit with a 50% tax right off the bat, plus whatever surtax applies depending on their payroll. My guess is they're less than $20M over the threshold in 2017, so no surtax.
Free agent compensation and qualifying offer details
The qualifying offer itself remains relatively unchanged. It's still a one-year contract set at the average of the top 125 salaries in baseball, and the player must be with the team the entire season to be eligible for it. There are two changes to the qualifying offer: players can only receive it once in their careers, and now they have ten days to accept or reject the offer rather than seven.
The free agent compensation rules are a bit convoluted now. Here's how it works:
Signing team receives revenue sharing money: Forfeits their third highest draft pick. Keep in mind this is not necessarily their third rounder.
Signing team paid luxury tax during most recent season: Forfeits second and fifth highest draft picks, plus $1M in international bonus money.
All other teams: Forfeit second highest draft pick plus $500,000 in international bonus money.
Got all that? The Yankees are going to be paying revenue sharing always and forever, so the first bullet point doesn't apply to them. Once they get under the luxury tax threshold, they'll only have to give up their second highest pick plus $500,000 in international money to sign a qualifying free agent. I doubt that's enough to scare them away from top free agents. It shouldn't be, anyway. Now here are the rules for the team that loses a qualified free agent:
Players signs deal worth $50M+: Former team gets a compensation pick after the first round.
Players signs deal worth less than $50M: Former team gets compensation pick after Competitive Balance Round B, which is before the third round.
Former team pays luxury tax: The compensation pick is after the fourth round regardless of contract size.
This basically means older players like Carlos Beltran will never get the qualifying offer, ditto good but not great relievers. Those guys never sign deals worth $50M+, and the risk of them accepting the qualifying offer is not worth the reward of essentially a third round pick. This system should also eliminate free agents getting hung out to dry like Ian Desmond last year. That's good for the union.
International free agency
As you know, there is now a hard cap on international spending, which is just awful. That was one of the last places the Yankees could really flex their financial muscle. The spending cap next year will be $4.75M for large market teams like the Yankees, $5.25M for mid-market teams, and $5.75M for small market teams. Well, I guess assigning the bonus limit by market size is better than using regular season record. The hard cap still sucks.
Because a hard cap isn't enough, international players will now be exempt from the hard cap at age 25, not 23. They pushed it back two years. Jeff Passan confirmed with a team official that this applies to Shohei Otani, who is only 22. Rather than be posted next offseason, as expected, he has to wait until 2019 (!) to come over and not be eligible for the hard cap. So dumb. So, so dumb. Hopefully MLB comes to their senses and makes an exception for him (and other similar players). MLB and the MLBPA should want dudes like Otani playing their game.
(Aside: I wonder whether the hard cap will push some international free agents to play overseas for a few years, where they can make more money, then come over to MLB once they turn 25. Seems like a possible unintended consequence.)
Minimum salary
Reports indicated the minimum salary would increase substantially with the new CBA, and, well, that didn't happen. The league minimum will rise from $507,500 in 2016 to $535,000 in 2017. That's a 5.4% increase in year one of the CBA. The last two CBAs had a 16% increase in year one. Womp womp. The minimum salary will increase to $545,000 in 2018 and $555,000 in 2019. The players get cost of living increases in 2020 and 2021. Woof. Swing and a miss, MLBPA. Swing and a miss.
Miscellany
Here are some other miscellaneous details from the new CBA.
Players no longer accrue service time while serving drug suspensions. In the past players accrued service time during drug suspensions, but not suspensions under the domestic violence policy.
MLB will play regular season games outside the United States and Canada  as early as 2018. London and Mexico are the leading candidates. MLB has played regular season games in Asia and Australia in the past.
Roster limits remain the same. Teams will have a 25-man roster from Opening Day through August 31st, then from September 1st onward they can carry up to 40 players. Hooray for that.
The Performance Factor of the revenue sharing system has been eliminated. That is going to save the Yankees a boatload of money behind the scenes. Wendy Thurm explained the system a few years ago.
Chewing tobacco is banned for new players. Current players are grandfathered in and can still use it. Kinda silly, but whatever.
So, from the looks of things, the owners scored big wins with the luxury tax system, international free agency, and the minimum salary. The players get more lenient draft pick compensation rules and also a shorter disabled list, which means more call-ups through the season. They'll also benefit from the international hard cap because it ostensibly means less money for amateurs and more money for big leaguers. I dunno, seems like the owners got the best of the players with this one.