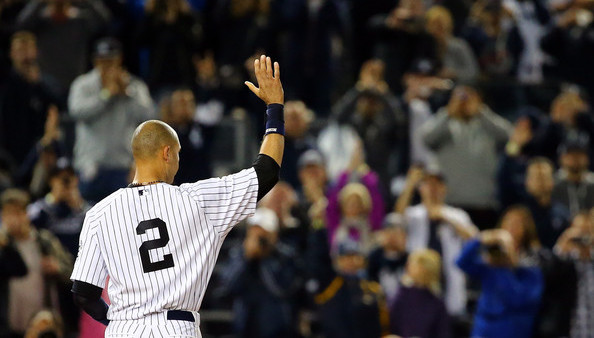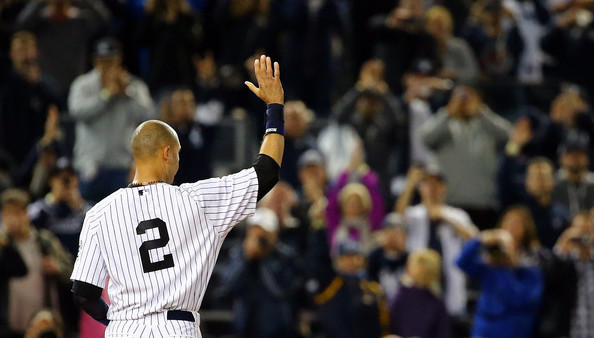 The Captain is officially heading to Monument Park.
On May 14th, the Yankees will retire Derek Jeter's No. 2 and honor him with a plaque on Monument Park, the team announced. That's a Sunday game against the Astros, which means former teammates Carlos Beltran and Brian McCann will be there. Pretty cool.
This, of course, comes as no surprise. It was a matter of when the Yankees would retire No. 2, not if. Jeter is the franchise's all-time leader in hits (3,465) and games played (2,747), among other things, plus he helped the team to five World Series championships. He's on the very short list of the greatest shortstops in baseball history.
Now that No. 2 will officially be retired, the Yankees are out of single-digit numbers. Every single one is retired:
Billy Martin
Derek Jeter
Babe Ruth
Lou Gehrig
Joe DiMaggio
Joe Torre
Mickey Mantle
Yogi Berra and Bill Dickey
Roger Maris
No. 10 (Phil Rizzuto), 15 (Thurman Munson), 16 (Whitey Ford), 20 (Jorge Posada), 23 (Don Mattingly), 32 (Elston Howard), 37 (Casey Stengel), 42 (Jackie Robinson and Mariano Rivera), 44 (Reggie Jackson), 46 (Andy Pettitte), 49 (Ron Guidry), and 51 (Bernie Williams) have all been retired as well. Twenty-one retired numbers in all.
Single-game tickets do not go on sale for a few weeks. Needless to say, tickets for May 14th are going to go fast.