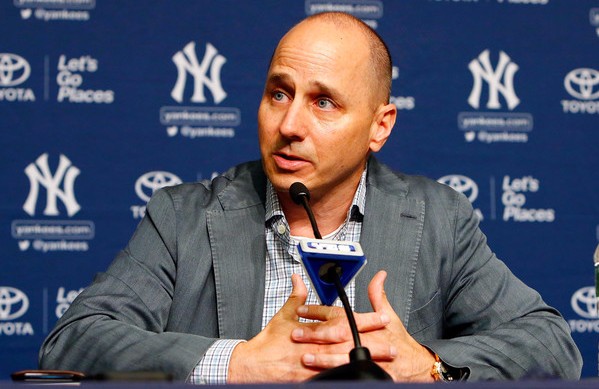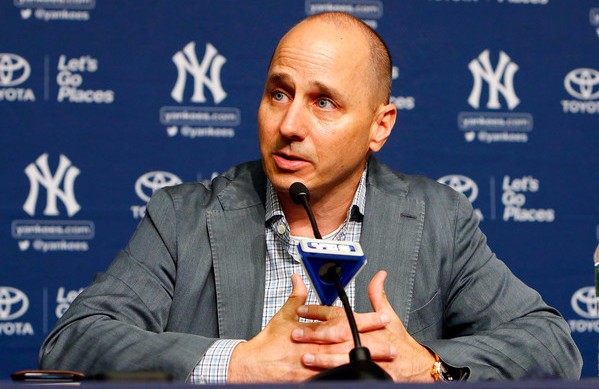 Welcome to 2017. Six weeks from today Yankees pitchers and catchers will report to Tampa for Spring Training, and the long journey that is the new season will begin. Six weeks sounds so close, doesn't it? And yet, it's still so far.
A lot can and will happen over the next six weeks, and hey, maybe some of it will even involve the Yankees. Word on the street is they need to clear payroll before making any other moves, though my guess is there's still enough cash in the coffers for a small signing, should something present itself. I suppose we'll find out soon enough.
Aside from two signings (Matt Holliday and Aroldis Chapman) and one trade (Brian McCann), the Yankees have been relatively quiet this winter. They signed Ruben Tejada and re-signed Donovan Solano to serve as infield depth, cleared out some 40-man roster clutter (Nick Goody, James Pazos, etc.), and that's about it. Nothing too exciting.
And yet, there are still several key items remaining on New York's offseason agenda, and there are still six weeks to accomplish them. This is typically the bargain hunting time of the offseason. Teams look for lower cost pickups to reinforce their roster after New Years, and the Yankees are no different. Here are their most important remaining pieces of offseason business.
Keep shopping Gardner and Headley
The Yankees have reportedly been shopping both Brett Gardner and Chase Headley this offseason — since the trade deadline, really — to no avail. Brian Cashman insists he's rejected trade offers for both in recent weeks. I assume those offers were of the "we'll give you this fringe prospect if you eat a ton of money" variety.
It sure seems like there are few landing spots for Gardner and even fewer for Headley. Aside from shedding salary, there's no real urgency to unload Headley. It's not like the Yankees have a young third baseman ready to step into the lineup. (I like Ronald Torreyes as much as anyone, but c'mon.) Keeping Headley is perfectly reasonable.
The outfield is a different story. The Yankees have a ton of young players who could step in to replace Gardner, including Aaron Hicks, Mason Williams, and Clint Frazier. We shouldn't rule out Tyler Austin or Rob Refsnyder either. Jacoby Ellsbury is close to unmovable, making Gardner the obvious trade candidate.
Try to dig up a starting pitcher
Last season Yankees starters ranked 15th in baseball in innings (915), 16th in FIP (4.40), and 19th in ERA (4.44) despite getting a damn near Cy Young caliber performance from Masahiro Tanaka and far more from CC Sabathia than anyone expected. And so far this offseason, the Yankees have made no moves to bolster the rotation.
Tanaka, Sabathia, and Michael Pineda are the three veterans who will be expected to lead the starting staff. The list of back-end starter candidates includes, but is not limited to, Chad Green, Bryan Mitchell, Luis Severino, and Luis Cessa. And you know what? We're probably going to see all of them in 2017. No team makes it through a season with only five starters these days.
The free agent pitching market is really weak, especially now that Rich Hill and Ivan Nova are off the board, but there are no shortage of one-year contract candidates. There are reclamation projects (Brett Anderson, Tyson Ross), hangers-on (Jorge De La Rosa, Doug Fister), reliever-to-starter conversion candidates (Travis Wood, Trevor Cahill), and more.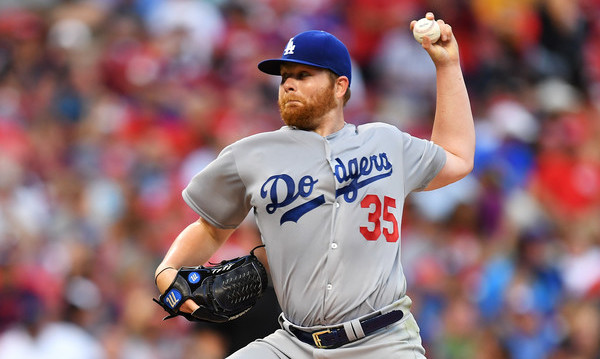 Keep in mind young pitchers need their workloads monitored, and if the Yankees go into the season counting on the kids to fill two rotation spots as Hal Steinbrenner suggested, they could run into some workload trouble come August and September. Imagine needing to shut two or three starters down in September because they've hit their innings limit. Yikes.
There is no such thing as too much rotation depth, and the Yankees would be wise to scoop up a starter at some point, even a cheap one-year contract guy to soak up innings. Ideally the Yankees would trade for a young starter with upside and several years of team control remaining. That seems unlikely, so a low-cost veteran free agent is the next best thing.
Add more bullpen depth
Three bullpen spots are accounted for at the moment. Chapman is the closer with Dellin Betances and Tyler Clippard his primary setup men. Adam Warren will also be in the bullpen if he doesn't win a rotation spot in Spring Training. Here are the candidates for the remaining bullpen spots:
On 40-man roster: Johnny Barbato, Richard Bleier, Dietrich Enns, Gio Gallegos, Domingo German, Ben Heller, Ronald Herrera, Jonathan Holder, Tommy Layne, Yefrey Ramirez, Chasen Shreve
Not on 40-man roster: Chance Adams, J.P. Feyereisen, Joe Mantiply, Jordan Montgomery, Branden Pinder
Obviously some of those guys are more realistic bullpen candidates than others. German and Ramirez have yet to pitch above High-A. Pinder is still rehabbing from Tommy John surgery. Adams and Montgomery are legitimate starting pitcher prospects who would benefit most from opening next season in the Triple-A Scranton rotation.
Layne, as a 32-year-old veteran who had success with the Yankees in his limited time last year, is by far most likely among those reliever candidates to wind up on the Opening Day roster, I think. Everyone else? Well, do your best in camp and you could win a spot. And even if you don't win an Opening Day spot, you can put yourself in position for an early call-up. Adding some extra arms, even as non-roster invitees, is a no-brainer.
Fill out the Triple-A roster
As a huge baseball nerd, I'm always excited to see the list of non-roster invitees each year. The Yankees tend to announce their non-roster players very late in the offseason — we know they've signed four players to minor league deals so far (Tejada, Solano, Jason Gurka, Kellin Deglan) — so the suspense builds all winter. It was a total surprise when the Yankees brought Eric Chavez to camp a few years ago, for example.
Anyway, the Yankees still need to bring in some more non-roster players, the guys who will take any spare at-bats or innings during Grapefruit League play, and inevitably be sent to Triple-A Scranton when the season begins. More infield depth (even after Tejada and Solano), a veteran catcher to back up Kyle Higashioka, a journeyman innings guy, and miscellaneous arms are the most likely additions based on the team's recent approach to Triple-A roster building.