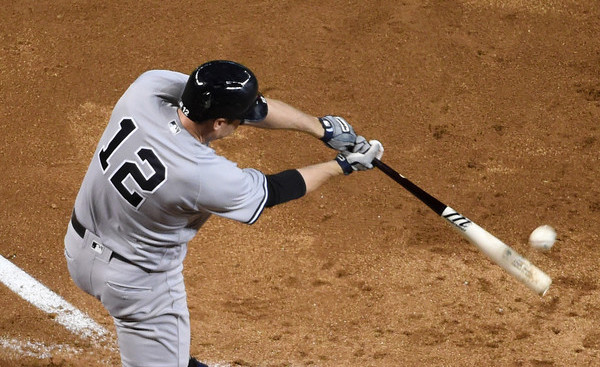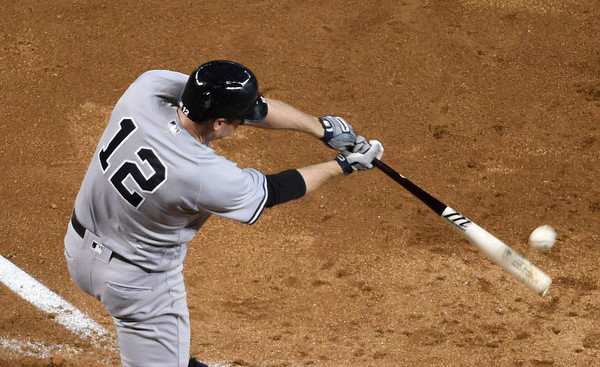 Across the annals of the internet, I have a long history of championing Yankee causes that many would consider lost and a half. Going back about ten years or more, there is definitely evidence somewhere out there of me claiming Chris Britton was getting the shaft and deserved more of a look in pinstripes.  In 2014 and 2015, I was trying to convince–in my mind it was more reminding–everyone that Stephen Drew really wasn't that bad. Last year, I beat the drum for Chase Headley despite his woeful start to the season. Even with a bounceback that ended up with him posting a (relatively, for where he started) respectable 92 wRC+, I'm sure I'll have to beat that same drum this year, as Headley likely doesn't have a lot of support from the fans right now. Despite that, Headley is an important piece for the 2017 Yankees.
As the team's third baseman, he's really on an island. At every other position, the Yankees have some form of a legitimate replacement. Should Didi Gregorius go down at short, Starlin Castro can slide over. Should Castro get hurt, there's Rob Refsnyder. Greg Bird can be replaced by Tyler Austin or even Matt Holliday in a pinch. Gary Sanchez has Austin Romine to back him up. Aaron Hicks and the glut of minor league outfielders stand in reserve should someone out there get hurt as well. Headley, and maybe Holliday, is the only position player the Yankees don't have a credible back up for at this point. This is all leaving aside the fact that Headley helps Didi make up a strong defensive left side of the infield, adding value with his glove that's hard to replace at the hot corner.
At the plate, Headley brings patience, something the Yankees have lacked of late, putting up above average walk rates in each of his years with the Yankees. There's also Headley's place in the lineup. No matter where he hits, he'll be of some importance. If he hits second, as Mike suggested earlier, well, that speaks for itself. Even if he hits ninth in that set up, he plays an important role in turning the lineup over and setting the table for the top of the order. It's not likely, though, that he'll bat second or ninth, though, since I–like Mike–doubt the Yankees will actually split Brett Gardner and Jacoby Ellsbury in the lineup. The way I see it, the lineup will likely shake out like this:
Gardner
Ellsbury
Sanchez
Holliday
Bird
Didi
Castro
Headley
Judge
I'd rather see Judge bat behind Headley because Headley can give him some sort of 'reverse protection,' if you will. By using his ability to draw walks to get on base ahead of Judge, Headley can insure that Judge may see some better pitches and help artificially bring down the big guy's strikeout numbers and make best use of his power numbers.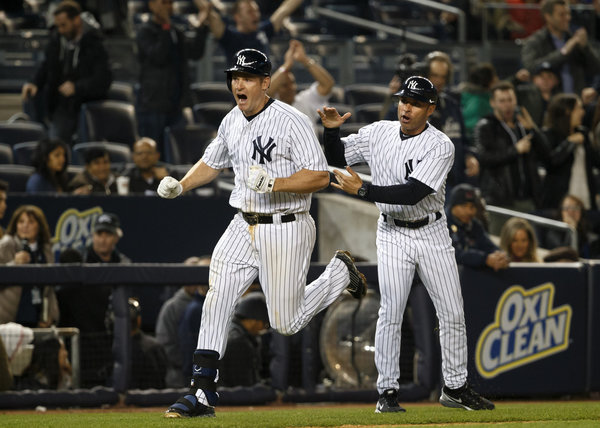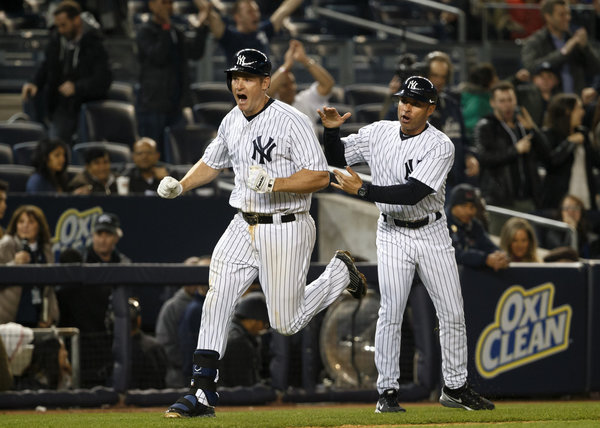 To say a team's starting third baseman is important is to state the obvious. However, even on a team without a ton (any?) star power, it'd be possible for Chase Headley to fly under the radar in 2017. A lot of focus will be on the young bats and the bullpen trio, but make no mistake that his role on this team is important. He's a top quality defender with a patient eye at the plate, which can (and hopefully will) ease things for those around him in the lineup.