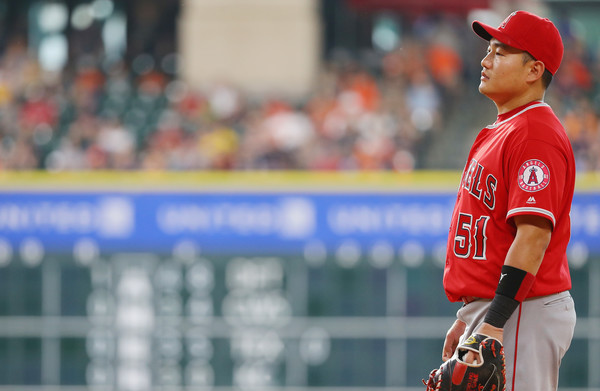 According to Yonhap News Agency, the Yankees have signed first baseman Ji-Man Choi to a minor league contract with an invitation to Spring Training. He'll make $700,000 at the big league level with another $400,000 in incentives. The Yonhap report says Choi turned down a "substantial amount of money" to remain with the Angels.
Choi, 25, elected free agency last week after Billy Eppler's squad dropped him from the 40-man roster. Anaheim selected him from the Orioles in the Rule 5 Draft last offseason. Choi hit .170/.271/.339 (67 wRC+) with five homers in 54 games and 129 plate appearances with the Angels in 2016. It was his MLB debut. He began his career with the Mariners back in the day.
At one point last summer the Angels placed Choi on waivers and offered him back to the O's, but Baltimore declined to take him back, so the Halos sent him to Triple-A. Choi hit .346/.434/.527 (157 wRC+) with five homers in 53 Triple-A games last year. He's a left-handed hitter who has outfield experience in addition to first base, though he's no defensive wiz.
The Yankees appear set to go with a Greg Bird-Tyler Austin platoon at first base next season, meaning Choi figures to play first base for Triple-A Scranton. As best I can tell, Choi has a minor league option remaining, so the Yankees will be able to send him up and down as an injury replacement, if necessary.