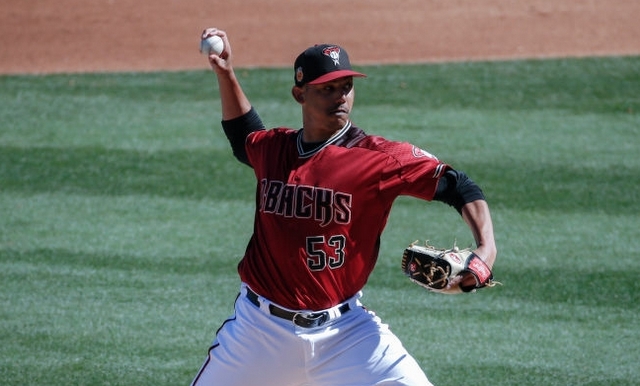 The Diamondbacks have returned Rule 5 Draft pick Tyler Jones to the Yankees, both teams announced earlier today. That means Jones, a right-handed reliever, cleared waivers and was removed from the 40-man roster. The Yankees have assigned him to minor league camp.
Jones, 27, signed with the Yankees as a minor league free agent last offseason. He had a 2.17 ERA (1.50 FIP) with 34.2% strikeouts and 5.6% walks in 45.2 Double-A innings last summer. This spring he allowed five runs (three earned) in 6.2 innings with Arizona. Jones fanned eight and walked none.
The D'Backs aren't particularly deep in the bullpen and I thought Jones had a chance to stick as a middle reliever. Arizona would have had to carry him on their 25-man big league roster all season as a Rule 5 Draft pick, otherwise put him on waivers and offer him back to the Yankees, which is what happened.
The Yankees still have three other Rule 5 Draft picks out there: catcher Luis Torrens (Padres) and lefties Caleb Smith (Cubs) and Tyler Webb (Pirates). Webb has the best chance to stick with his new team, I believe. Torrens and Smith are almost certainly coming back at some point before Opening Day.