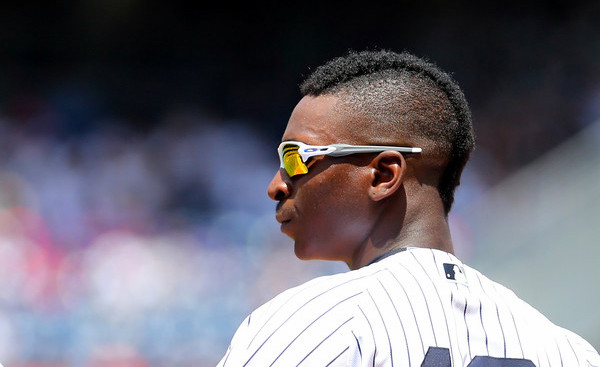 The Yankees received good news and bad news about Didi Gregorius and his injured shoulder today. The good news: Gregorius does not have a serious injury. It's a shoulder strain and he will be shut down from baseball activities for two weeks. The bad news: Didi will miss Opening Day. Bummer. Bryan Hoch has the news.
Joe Girardi acknowledged Gregorius may miss all of April because they're going to be cautious with him, obviously. They won't try to rush him back or anything like that. It's better to miss a few games now than many games later. Gregorius will be shut down for two weeks, then he'll have to get back into game shape before playing.
Gregorius hurt himself making a throw while playing second base in a World Baseball Classic tune-up game in Arizona over the weekend, Girardi told Michael Silverman. The Netherlands clinched a spot in the semifinals last week, and they had a long layoff before last night's game because they had to travel from Tokyo, so they played an exhibition game to stay sharp.
The Yankees have a not terrible collection of replacement shortstop options. My guess is they'll ride out Didi's injury with Ronald Torreyes and either Ruben Tejada or Donovan Solano. I suppose they could continue the youth movement and go with Tyler Wade though. We'll see. Either way, Gregorius will be out a while, but at least it's not something more serious.