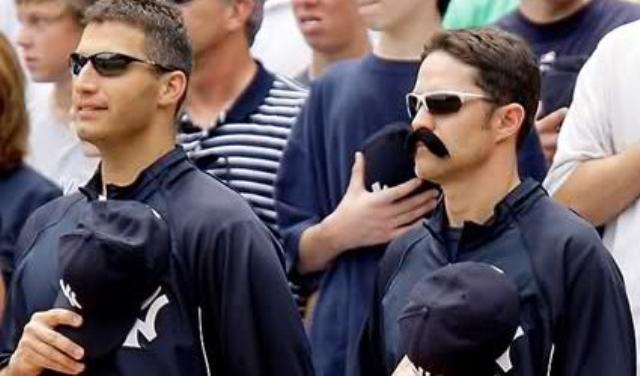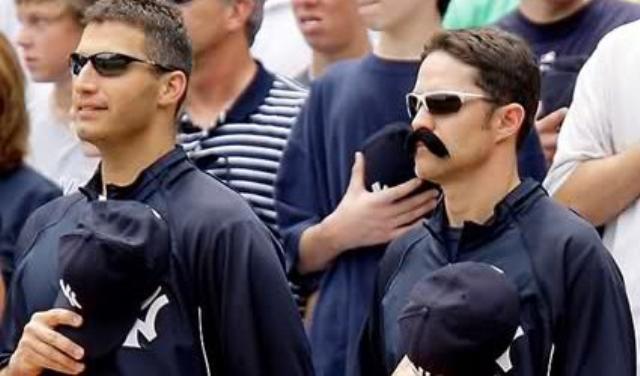 Without fail, whenever the Yankees trade a player away or let him walk as a free agent, that player shows up to his new team with longer hair and a beard. Happens all the time. Same thing in the offseason too. Players go home for the winter and skip shaving every day. I don't blame them. Shaving sucks.
The Yankees' hair policy — hair above the shoulders, no facial hair below the lip — has been around since the 1970s, when George Steinbrenner decided his players should look professional and business-like. A few players have pushed the limits of the hair policy in recent years — we've seen CC Sabathia, Andy Pettitte, and Mariano Rivera take the mound with five o'clock shadows — but, generally speaking, it's still a strict rule.
The hair policy has been in the news the last few weeks and months thanks largely to Clint Frazier, who, before being traded to the Yankees last year, was known for his long curly bright red locks. He trimmed his hair following the trade and again before Spring Training, though it's still on the long side. From yesterday's game: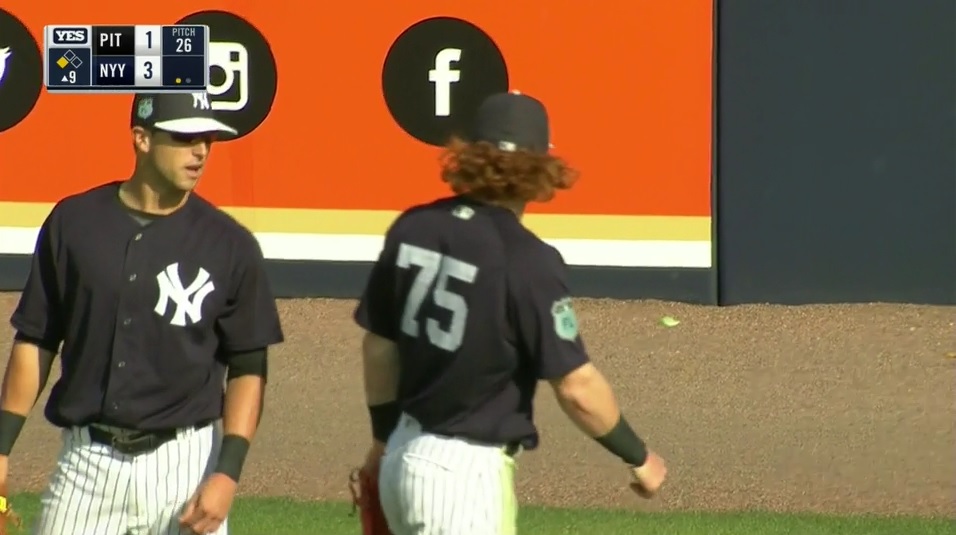 Billy Witz says Jennifer Steinbrenner, George's daughter, enforces the team's hair policy. She scolded both Frazier this year and Ben Gamel last year for the length of their hair, says Witz. I'm sure more than a few other players have heard from her over the years too.
The Yankees are free to run their business however they see fit, though at this point, after all these years, it's probably time to loosen up the hair policy. It's not the 1970s anymore. It's 2017. The Yankees are building a very young and exciting team, yet the hair policy takes away part of the players' personality. Frazier with his poofy red hair is a ton of fun. Frazier with a short haircut is just another ballplayer.
Surely there's a happy medium here, right? Somewhere between a Joe Girardi crew cut and letting everyone look like Brent Burns. Hair down to the shoulders but not below, neatly trimmed beard or goatee. That sound doable? Keep in mind the Yankees could market the hell out of this. "Clint Frazier wig day" at Yankee Stadium would be a smash hit. The Yankees have been far too corporate (and boring) in recent years. This would help liven things up.
The Yankees brand is built on winning, not a hair policy. They're not going to lose fans by letting players let grow their hair out a bit. It just seems like, given everything the Yankees are doing to build a young and energetic team, sucking some of the personality out of it with a 40-something-year-old grooming policy seems counterproductive. Let the players be themselves. Baseball is supposed to be fun, not business-like. Most folks watch baseball to escape the real world.