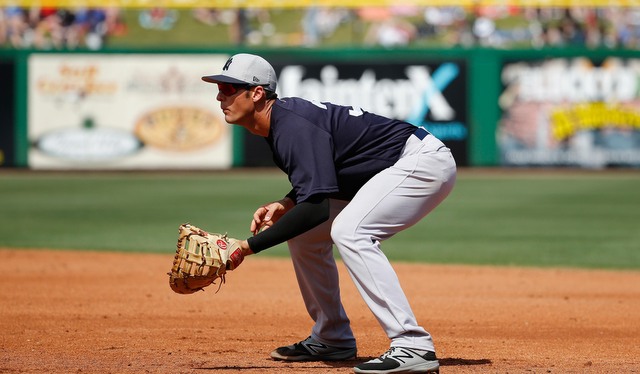 As expected, Greg Bird has officially been named the starting first baseman. Joe Girardi made the announcement this morning, according to Andrew Marchand. Bird is hitting .421/.500/.947 with four home runs and eleven extra-base hits this spring, the most in baseball. He's been the team's best hitter all Spring Training.
Bird, 24, missed all of last season following shoulder surgery, so while he was the favorite for the first base job coming into camp, the Yankees had to see how he looked following the lost season. It was fair to wonder whether he'd need time in Triple-A to regain his strength and/or timing at the plate. That's been a non-issue this spring.
Also, the Chris Carter signing gave the Yankees a viable first base alternative, and the team could have sent Bird down for service time reasons. Roughly two months in Triple-A would have "bought back" the year of control the Yankees lost to the injury last season. I totally get why teams manipulate service time, but I believe big league caliber players should be in the big leagues.
Now that the first base question has been answered, the Yankees still have to figure out right field (Aaron Judge vs. Aaron Hicks) as well as two rotation and two bullpen spots. And also shortstop following the Didi Gregorius injury. Those competitions are a bit more wide open at the moment.