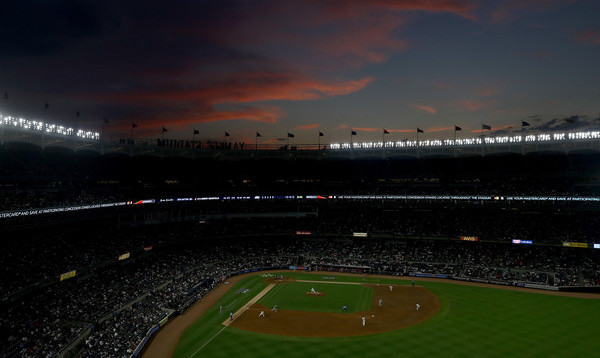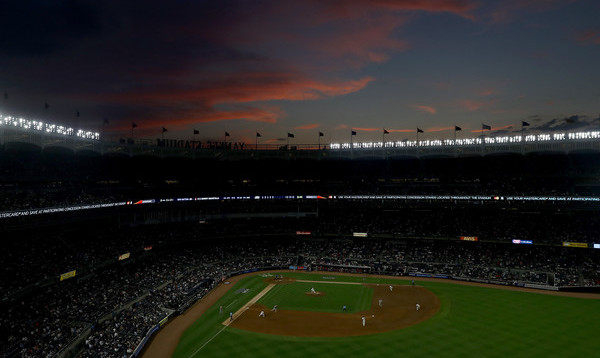 After today, the next time you read a post from me, the Yankees will be three hours away from their first pitch of the season against the Tampa Bay Rays (while we're on it, how silly is it that even in a dome, the Yankees have an off day after their Opening Day? Isn't the point of the dome to avoid that? Ugh.). That's pretty damn cool, huh? It also means you're in for a flurry of prediction posts, so allow me to be near the top of the list. When September ends, we can all look back at this and laugh at how absurdly wrong I was.
Catcher
Gary Sanchez will struggle at the plate to start the year and a certain segment of fans–the talk radio set–will become frustrated, though his defense is mostly fine. By early June, though, Sanchez will find his stroke and finish the year with about 20 homers and a caught stealing percentage near the top of the league.
Austin Romine will remain the backup all year, turning in a very typical backup season. But, for him, it's a coup as it lands him a two-year contract after the season to stay on as Sanchez's reserve.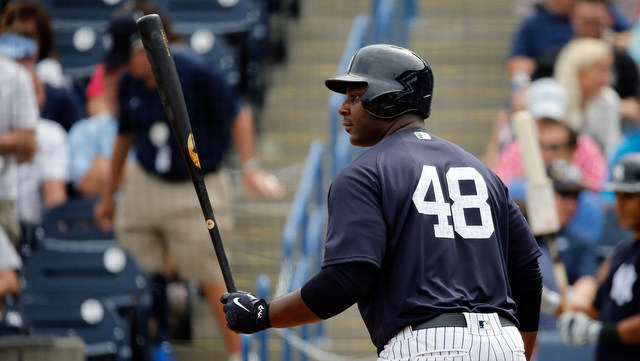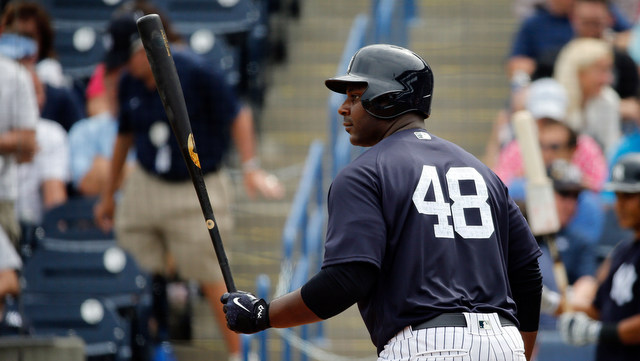 First Base
I don't know exactly what the combination will be or how it will break down to a man, but Greg Bird and Chris Carter will combine for 40 homers.
Shortstop and Second Base
I'm combing these thanks to the Didi Gregorius injury. Ruben Tejada will start the year at short. By mid-April, though, his bat will not be worth the defensive contribution and he'll be let go. Starlin Castro will slide over to short and "everyone" will get their wish as Rob Refsnyder will be called up to play second, the team willing to live with his defense since his offense will be needed more. He'll have a hot first week, then cool down just in time for Didi to return and send Castro back to second.
Didi will take a slight step back offensively this year, as will Castro. However, they'll be able to buoy it with solid defense, becoming one of the top double play combinations in the league.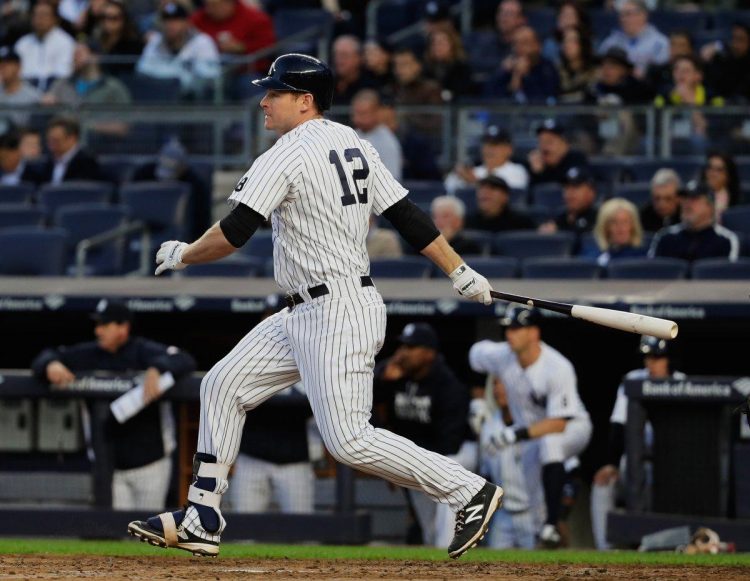 Third Base
Chase Headley continues his 'bounce back' that started after his terrible beginning to 2016. He ends the year around a 100 wRC+, but his defense begins to show a little bit of wear before he heads into the last year of his contract.
Outfield
Brett Gardner bounces back offensively. The power doesn't come back totally, but he reaches double digits in homers again and regains some of his base-stealing prowess. Jacoby Ellsbury hovers around where he was last year and his steals stay flat as he's not apt to run in front of Sanchez or Matt Holliday, whoever occupies the three spot.
Aaron Judge struggles through the first month and is sent down to Scranton and Aaron Hicks takes over in right for a bit. Judge is eventually recalled and put in a platoon to start, but earns his way back into the starting role, promising better things for 2018.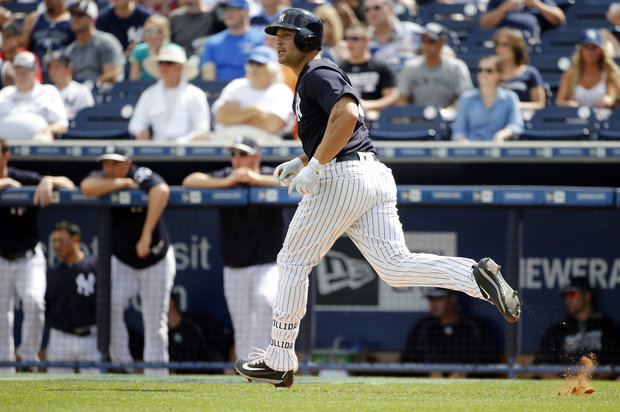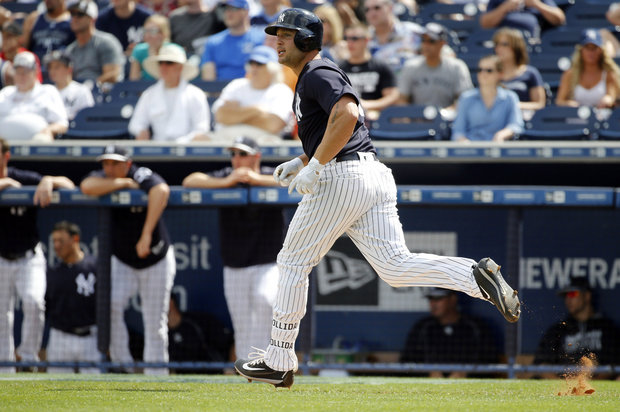 Designated Hitter
Holliday shows flashes of his Colorado self, but is generally more like the player he was in St. Louis last year. He surprises, though, with a fair amount of opposite field homers and winds up leading the team in that category.
Starting Rotation
Michael Pineda comes out of the gates like a bat out of hell. He pushes his way into the All Star Game, but falters down the stretch, reminding us more of 2016 than the early part of 2017.
CC Sabathia pitches like a number two for half his starts and a number five for the other half. Masahiro Tanaka again competes for the Cy Young Award, putting up an even better case this year than last year.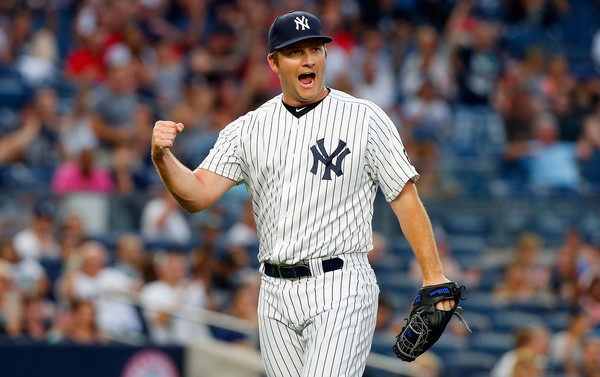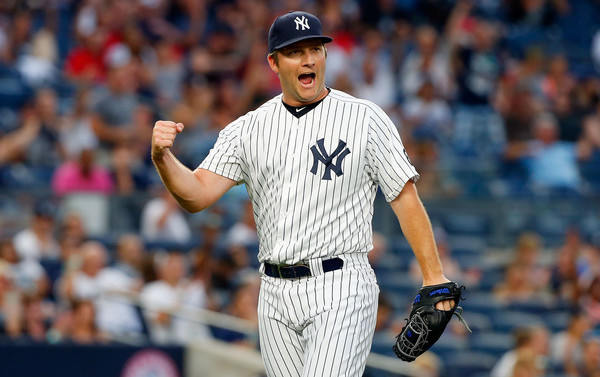 Bullpen
Adam Warren becomes the new Dellin Betances. No, he won't be as dominant as Dellin, but he'll move into the multi-inning, high-leverage spot, allowing Betances to join Tyler Clippard and Aroldis Chapman as a more traditional one-inning reliever when Warren is fresh.
Team
What will all this add up to? Somehow, someway, I'm thinking…84 wins. That sounds right, no? What wild, crazy, or boring predictions do you have? If we're gonna laugh at me in September, let's laugh at you, too.
Play ball.