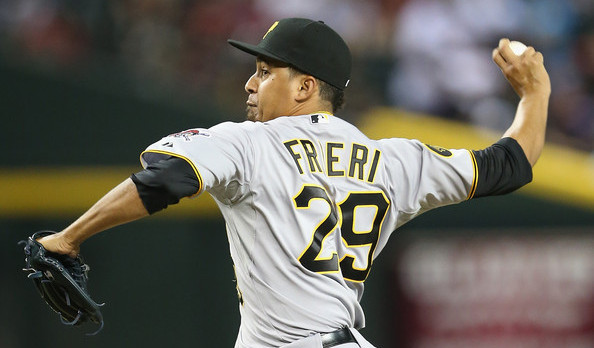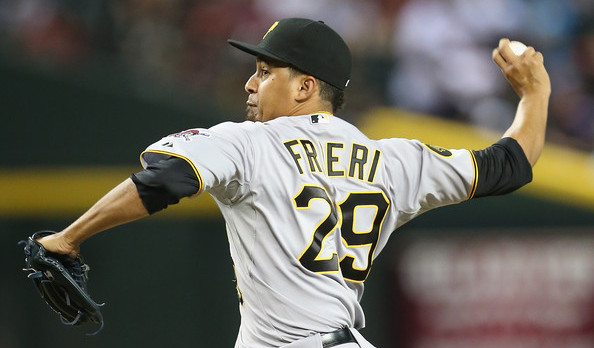 6:14pm ET: Jon Heyman says Frieri will make $800,000 at the big league level. The contract also includes incentives based on appearances and games finished in case, you know, he becomes the closer or something.
6:00pm ET: As expected, the Yankees announced today they have signed veteran right-hander Ernesto Frieri to a minor league contract. He'll be in big league camp as a non-roster player. Frieri worked out for the team recently and was in the clubhouse yesterday, at which point it was pretty obvious a deal was in the works.
Frieri, 31, did not pitch in 2016. He was in camp with the Phillies, got released, remained unemployed all summer, then threw in winter ball in Venezuela. Frieri struck out one in two scoreless innings with Colombia during the World Baseball Classic, and PitchFX says his fastball averaged 95.0 mph.
Once upon a time Frieri was a quality late-inning reliever with the Padres and Angels, throwing 229.1 innings with a 2.79 ERA (3.45 FIP) and 32.4% strikeouts from 2010-13. He wasn't very good with the Angels, Pirates, and Rays from 2014-15 though (6.37 ERA and 5.76 FIP). Even at his best, Frieri walked a lot of batters (career 10.9% walk rate).
Joe Girardi told Dan Martin that Frieri is "going to get an opportunity here," and as a non-roster invitee, he carries no risk. He'll throw a few innings in Grapefruit League games, and if he looks good, the Yankees will keep him. If not, they'll move on. I'm not too optimistic Frieri will help the Yankees, but there's no such thing as too much pitching.