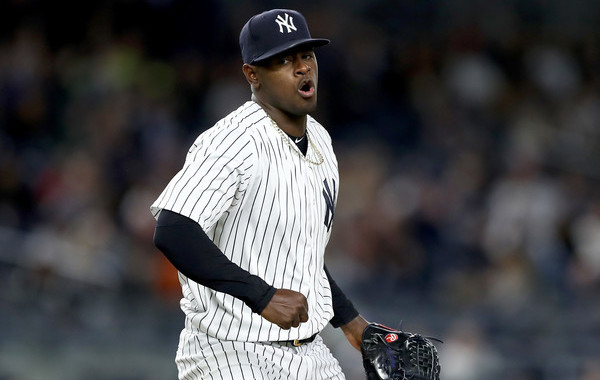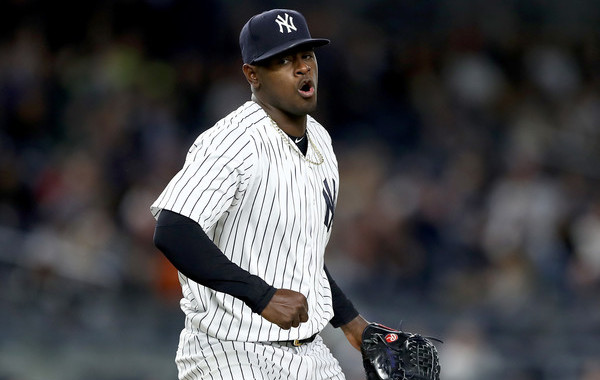 The winning streak sits at eight games, and tonight the Yankees will turn to the youngest player on their 25-man roster to try to extend it to nine. It's easy to forget Luis Severino is still so young, isn't it? He turned only 23 in February. The second youngest player on the 25-man roster is Jonathan Holder. He's eight and a half months older than Severino. Crazy.
Anyway, Severino has looked pretty good in his first two starts this season. Certainly better than he looked at any point last year. It's hard to overstate his importance to the Yankees going forward. They have little in the way of established pitching under contractual control beyond this season, and Severino has by far the highest upside among their healthy pitchers. Hopefully he continues to make strides tonight. Here is the White Sox's lineup and here is the Yankees' lineup:
LF Brett Gardner
CF Jacoby Ellsbury
DH Matt Holliday
2B Starlin Castro
RF Aaron Judge
1B Greg Bird
C Austin Romine
3B Ronald Torreyes
SS Pete Kozma
RHP Luis Severino
It is on the chilly side in New York this evening, but at least the sky is clear. Typical April baseball weather. Tonight's game will begin at 7:05pm ET and you can watch on YES locally and MLB Network nationally. Enjoy the game.
Injury Updates: Didi Gregorius (shoulder) took simulated at-bats today and he is scheduled to begin a minor league rehab assignment with High-A Tampa on Friday … Gary Sanchez (biceps) is swinging a bat using his left hand only. He is expected to begin throwing this week, perhaps as soon as tomorrow.