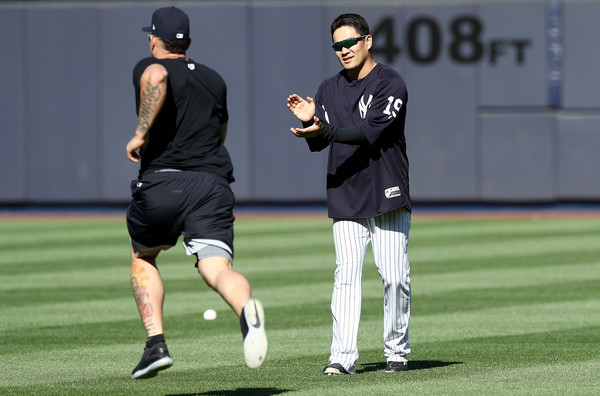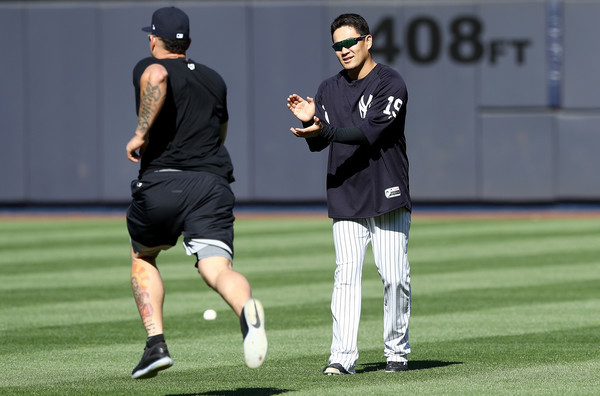 All good things must come to an end, and last night the Yankees saw their eight-game winning streak end with a bit of a whimper. They were bound to lose at some point. That's fine. It happens. The important thing is making sure one loss doesn't spiral into a losing streak. Beat the White Sox tonight, get the series win, then go out on the road and start another winning streak.
Tonight's starter, Masahiro Tanaka, showed some signs of rounding back into form last time out, and it sure would be cool to see him get all the way back on track tonight. The rotation has been pretty excellent the last week and a half. Tanaka being Tanaka would make me a feel much better about the pitching staff going forward. I like what I've seen from Michael Pineda and Luis Severino of late, but I'm not buying in all the way just yet. Here is the White Sox's lineup and here is the Yankees' lineup:
LF Brett Gardner
3B Chase Headley
DH Matt Holliday
CF Jacoby Ellsbury
2B Starlin Castro
RF Aaron Judge
1B Greg Bird
C Austin Romine
SS Ronald Torreyes
RHP Masahiro Tanaka
Pretty yucky weather in New York today. It's cold, cloudy, and windy, and there's a whole bunch of rain in the forecast. The internet says the heavy stuff won't arrive until 9pm ET or so, but once it starts, it's not supposed to stop until the middle of tomorrow morning. So play fast and make sure you have the lead after five innings tonight, fellas. Tonight's game will begin a little after 7pm ET and you can watch on WPIX. First WPIX game of the season, right? I think so. Enjoy the game.
Injury Update: Gary Sanchez (biceps) played catch and swung a bat two-handed for the first time today. He made 25 tosses from 50-75 feet and also took 25 dry swings. Joe Girardi said Sanchez has been catching five or six inning simulated games from a pitching machine as well.