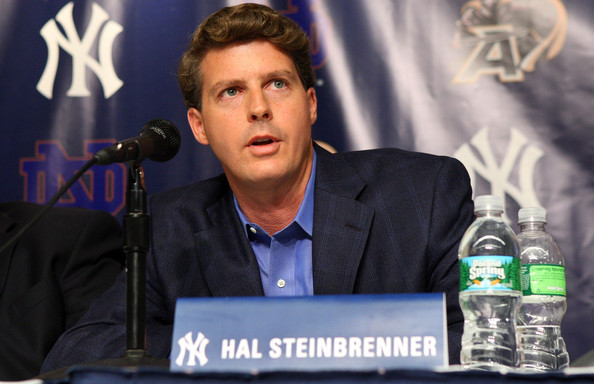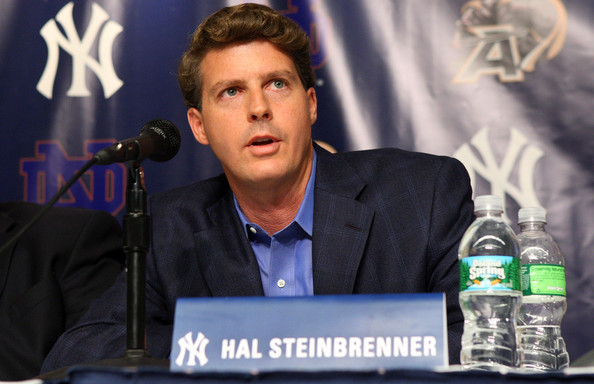 After last season, it's easy to understand why so many folks wonder whether the Yankees will again sell at the trade deadline this year. They were out of the race last summer and Brian Cashman convinced Hal Steinbrenner to sell, which was absolutely the right thing to do. As a result, the Yankees are loaded with young talent. It's exciting.
Despite their current three-game winning streak, most see the Yankees as wildcard contenders at best this season. (The various projection systems have a hard time overlooking the shaky rotation, for what it's worth.) The offense should be better than it was a year ago and a couple of the kid pitchers could surprise. I don't think it would take that much to push this team into the postseason, though they're not clear cut favorites.
And if the Yankees are in the race at midseason, Steinbrenner is open to adding pieces at the deadline to get the team over the hump. He said as much during a radio interview with Mike Francesa two weeks ago. Here's what Hal told Francesa:
"I think we're ready to contend. Now, things have to go somewhat right, obviously as with any team. The players who did well last year have to do well again. The young players who haven't proven themselves need to. And we've got to stay healthy … If my family feels that we're close and Cash feels that we're close and we need a piece, we've never been afraid to go out and get it, and that's not going to change."
I bring this up because the last time the Yankees were in the race, they did very little at the trade deadline. They had a six-game division lead on the day of the 2015 trade deadline, and they very clearly needed another starting pitcher, yet no deal was made. The Yankees decided to hold onto their prospects because that was the smart move at the time.
Will that be the smart move this summer? The Yankees are so very deep with prospects that they could trade a few of them for big league help and still have one of the game's top farm systems. And, as I've already said a few times, they're going to have to trade some prospects this year. Either that or the Yankees are going to lose them for nothing in the Rule 5 Draft in the offseason. There are only so many roster spots to go around.
The last time the Yankees bought at the deadline was 2014, when they were kinda sorta hanging around the postseason race and Cashman managed to acquire Brandon McCarthy, Chase Headley, Martin Prado, and Stephen Drew without giving up anything significant. Those were band-aid moves, essentially. Cashman could take a similar approach this summer, or go big and acquire a more significant piece.
Because of their farm system, the Yankees are in position to make a big splash at the trade deadline, assuming that is something Cashman and Steinbrenner feel is appropriate. That will depend on how the next three months shake out. Hopefully the Yankees will be in the race come July and we can all argue about who they should keep, who they should trade, who they should go after, etc.