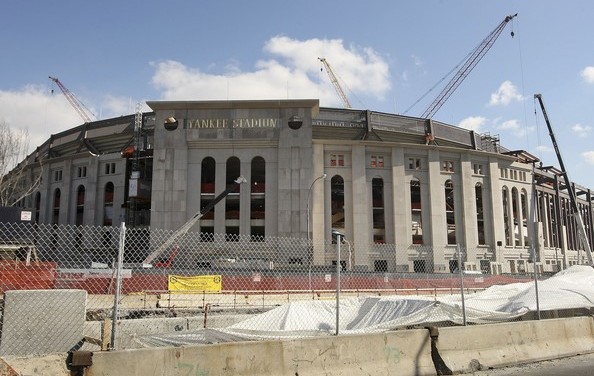 According to the Associated Press, renovation construction delays at Yankee Stadium could force the Yankees to play their first home series at Citi Field. The home opener is Monday, April 10th, and the Rays will be in town for a three-game set. The Mets will be on a road trip through Philadelphia and Miami that week.
The Yankees announced extensive renovations to Yankee Stadium over the winter designed to make the ballpark more fan friendly. They added a kids zone for parents, and, most notably, the center field area has been upgraded. The Yankees removed over 2,000 seats to build two new "Bullpen Landing" sections next to the Mohegan Sun Sports Bar in center field. Here's the artist's rendering: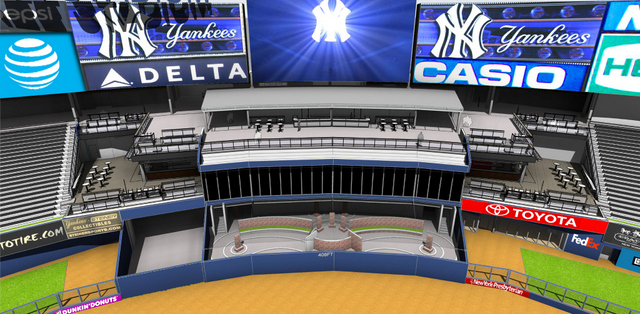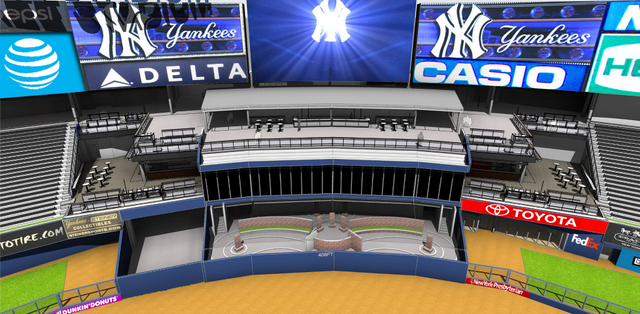 Those "Bullpen Landing" sections are the problem. Material delays have slowed down construction. Other teams have played games while their ballpark was being renovated — the Cubs played most of the 2015 season without bleachers at Wrigley Field, and they were short bathrooms on Opening Night — but because these renovations are in center field, they're in the batter's eye, and that's a problem.
This wouldn't be the first time the Yankees have had to play home games in Queens. They played all home games in 1974 and 1975 at Shea Stadium while the old Yankee Stadium was being renovated, and they also played one game at Shea Stadium in 1998. A concrete beam fell at Yankee Stadium and forced the ballpark to be closed for emergency repairs and safety inspections.
I should note it is not final the Yankees will play their first home series in Citi Field. Construction could still be done in time. Also, make sure you note the date: April 1st. There's usually a lot of silly news dumped on this date each year, news designed to trick people and make them laugh, and maybe give them a little scare too. Posts for fools, if you will.
(Sorry, we've been out of the April Fool's Day game for a while and decided it was time to get back in. So, just to be clear, this post is FAKE NEWS.)