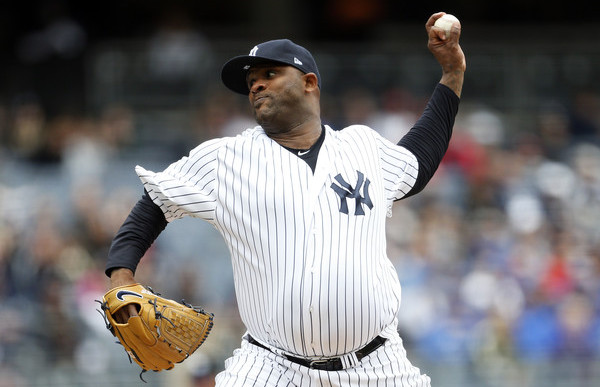 Two weeks of baseball are almost in the books and, as always, they've been predictably unpredictable. For the Yankees, that's manifested itself in two divergent paths thus far: CC Sabathia's pitching and Greg Bird's "hitting."
Despite the apparent completion of his reinvention project last year, what we'd get in 2017 from Sabathia was certainly no sure thing. A pitcher as good and smart as he is could repeat what he did in 2016, but a pitcher as old as he is could just as easily fall apart. So far, it's been the former and CC has done a great job in his starts, even pitching into the eighth yesterday.
Last year, CC leaned mostly on the cutter. In this year's few offerings, CC has been leaning more on the sinker than he did last year. Additionally, the handful of changeups he's found this year have been successful, leading to whiffs 33% of the time overall and 66% per swing. It's too early to tell and all that stuff, but things are looking good for CC. It's not often a pitcher develops again and who knows what could happen next, but I've never been one to bet against Sabathia.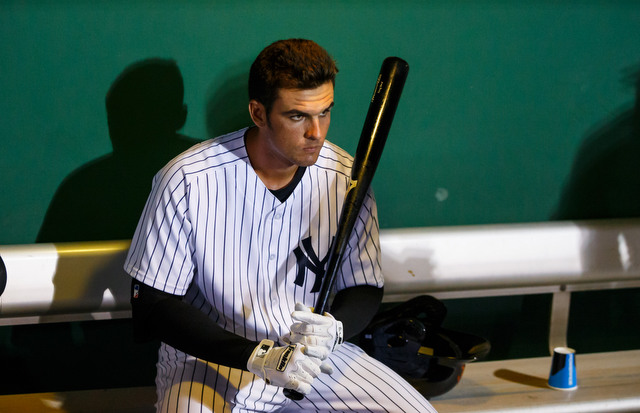 On the other side of the coin is Greg Bird, who can hardly buy what even looks like a good plate appearance these days, let alone a hit. Would this stretch be markedly less noticeable if it happened in the middle of the season? Definitely. Is it concerning, at least a little bit, that Bird looks so lost at the plate? Yes.
After a hot spring in which he looked fantastic–and had similar results–it's disappointing to see Bird struggling so much. Of course, it is still way early and just as Sabathia can fall down, Bird can climb up. Pretty much everything has been a disaster for Bird, but I find it hard to believe he's going to keep whiffing this much on his swings.
Compared to 2015, Bird is swinging at similar rate, but he's chasing out of the zone about four percent more. This has led to a four percent drop in zone swing percentage, too. When he has swung in the zone this year, though, it hasn't mattered much. There's the aforementioned whiffing problem, which as led to a zone contact rate of 53.1%; league average is just around 86%. Whether it's timing, mechanics, or lack of pitch recognition, something is vexing Bird.
For both of these players, even if their results have been opposite of each other and opposite of expectations, there is still plenty of time. Sabathia and Bird both have the talent and the know how to succeed at their respective levels. Though it's a positive thing with Bird and potentially a negative thing with Sabathia, we're just waiting for the other shoe to drop. We know it's coming, but what the footprint looks like is a mystery.