Blah, that was a crummy game. The Yankees took a 2-0 lead into the seventh Tuesday night and the bullpen turned it into a 6-2 loss to Royals. Annoying loss is annoying.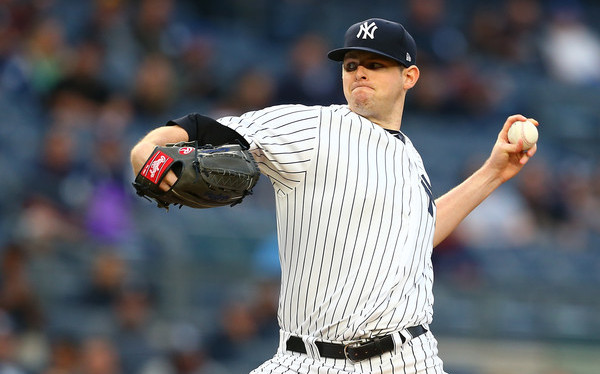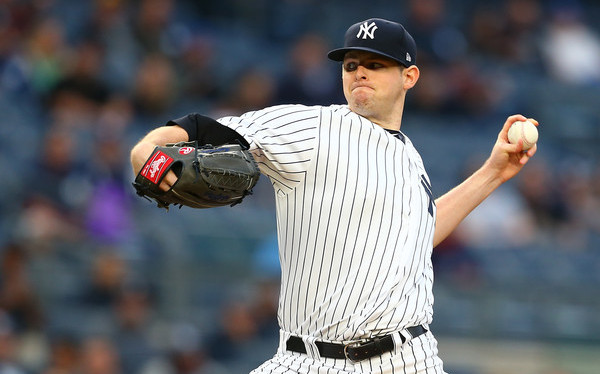 The Full Monty
All things considered, this was the best start of Jordan Montgomery's young big league career. He held the Royals to one run on two hits and no walks in 6.2 innings, and the run came on Lorenzo Cain's one-out homer in the seventh. Montgomery retired 12 straight batters prior to the Cain homer and 19 of the 20 first batters he faced. He was in total control.
Making Montgomery's start more impressive is the fact he faced the Royals for the second time in a week. They touched him up for five runs in five innings last week. The Royals are the first team to face Montgomery twice in his MLB career, and they did it in the span of a week. He made the adjustment and got the free-swinging Royals to hit what seemed to be a never-ending string of popups. Three ground outs and eleven air outs, but only one or two of the fly balls were well struck. The Royals were off balance all night.
I thought Joe Girardi pulled Montgomery at exactly the right time. His pitch count was approaching 100 — he finished at 98 pitches, to be exact — and the last right-handed batter he faced (Cain) hit the ball a mile. Girardi stuck with Montgomery to get the left-on-left matchup against Eric Hosmer, who hit a line drive right at Starlin Castro at second base. The Royals were starting to make better contact and another righty with power (Salvador Perez) was due up when Girardi yanked his starter. Nice start for Montgomery. His best in pinstripes so far.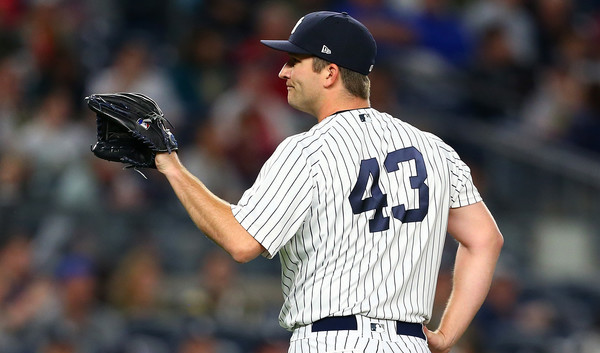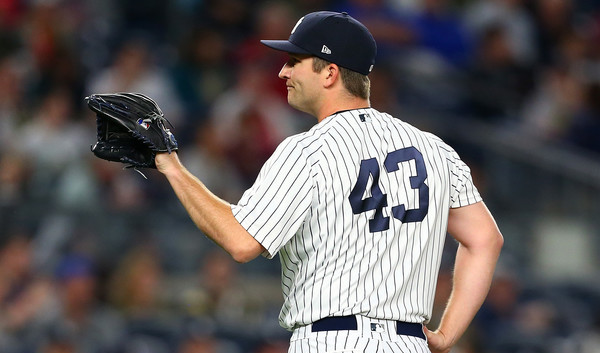 The Bullpen Melts Down
The Yankees took a 2-0 lead into the seventh inning thanks to solo home runs by Aaron Hicks (fourth inning) and Chris Carter (fifth), both against Danny Duffy. Hicks homered into the right field short porch as a right-handed hitter. It was the first opposite field homer of his career as a righty. Carter pulled a long fly ball into the left field seats for the 2-0 lead. Back-to-back days with a dinger for the rhino.
The bullpen meltdown started immediately after Montgomery left the game. Adam Warren entered, gave up a little flare single to Perez just beyond the reach of Castro, then he caught way too much of the plate with a fastball …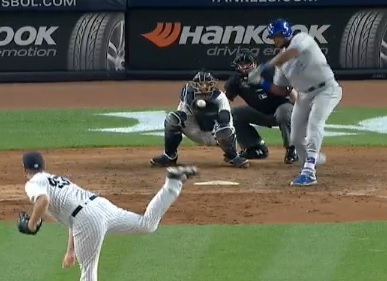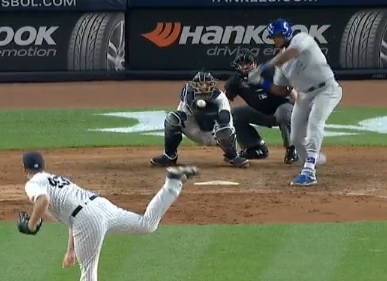 … that Jorge Bonifacio drove into the short porch for a go-ahead two-run homer. In the span of four batters, the Yankees went from leading 2-0 to trailing 3-2. That's pretty annoying. It's easy to say Girardi should have left Montgomery in give how things played out, but I was fine with pulling him. Warren can't be missing middle-middle like that.
Down a run with three offensive innings to go is manageable. Not great, but the game was far from over, especially in Yankee Stadium. Then Jonathan Holder and Chasen Shreve put the game out of reach in the eighth. Holder gave up a solo homer to Whit Merrifield and Shreve gave up a two-run shot to Mike Moustakas. Four homers in the span of eight batters to the worst offensive team in baseball. Oy vey.
The bullpen has been really good overall this season and meltdowns happen. What can you do? They were bound to screw up one of these days. The bigger problem is the recent lack of offense. The Yankees have scored nine runs total in their last three games and they haven't scored a run on something other than a home run since the second inning of Sunday's game. That was 24 innings ago. They'll snap out of eventually, hopefully soon, but that doesn't make me feel any better right now.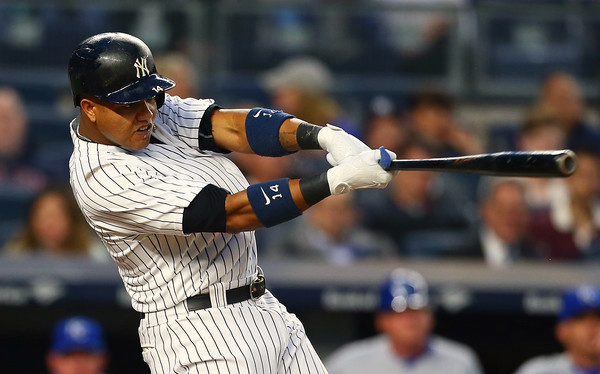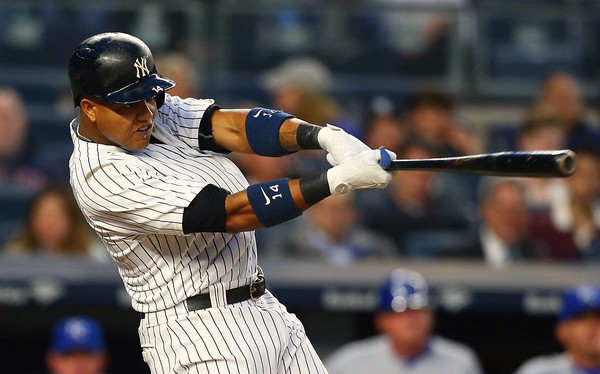 Leftovers
The Yankees did put a dozen runners on base (eight hits, four walks), though going 1-for-6 with runners in scoring position equals two runs on solo homers. Castro flew out loudly to end the fifth inning with the bases loaded, which was the biggest missed opportunity. Duffy is really good! It's not like they were facing some crummy fifth starter. But still, the recent lack of runs is annoying.
Jacoby Ellsbury saw 12 pitches in five plate appearances as the leadoff man, which isn't good. I mean, no one would care if he saw five pitches in five at-bats if he had five hits, but generally speaking you'd like your leadoff hitter to work the count a little more than that, you know? The difference between Brett Gardner and Ellsbury atop the lineup is noticeable.
Matt Holliday was the only Yankees with multiple hits. He had two singles. Hicks (homer, walk), Castro (single, walk), Carter (homer, walk), and Aaron Judge (single, walk) all reached base multiple times too. Every starter reached base at least once except for Didi Gregorius and Austin Romine.
And finally, the bullpen came into this game having allowed five home runs in 141.1 innings total this season. They then allowed three in the span of six batters. Baseball can be so stupid sometimes.
Box Score, WPA Graph & Standings
For the box score and updated standings, go over to ESPN. MLB.com has the video highlights and we have a Bullpen Workload page. Here's the loss probability graph:

Source: FanGraphs
Up Next
Same two teams Wednesday night, in the third game of this four-game series. Luis Severino and Jason Hammel are the scheduled starting pitchers. Make sure you check out RAB Tickets if you want to catch that game, or any of the other four games remaining on the homestand live and in person.