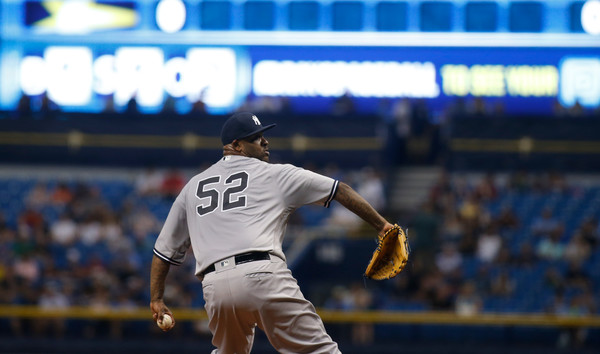 The Yankees next day off is June 5, which means that they are entering a stretch in which they will play twenty games in twenty days. This was bound to happen at some point, given that they have had eight scheduled days off already (that, and the fact that the schedule gods are cruel) – but that doesn't make it any less forgiving, particularly with the bullpen already being thinned by Aroldis Chapman heading to the disabled list.
Luckily, the first thirteen games of this stretch come against teams with a combined .440 winning percentage, and a run differential of -68. The Royals are first on the docket, and they'll trot out this lineup against CC Sabathia. The Yankees lineup for this evening is:
The first pitch is scheduled for 8:15 PM EST, and the game will be on both YES and MLB Network.