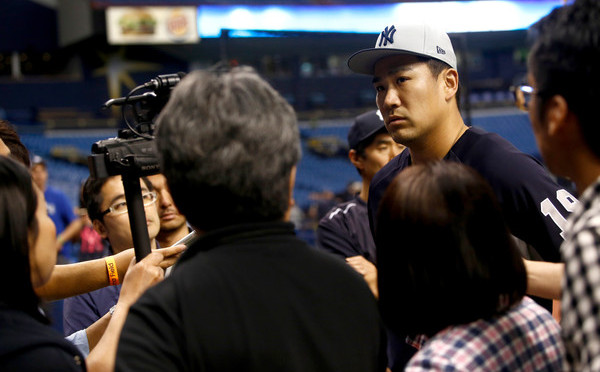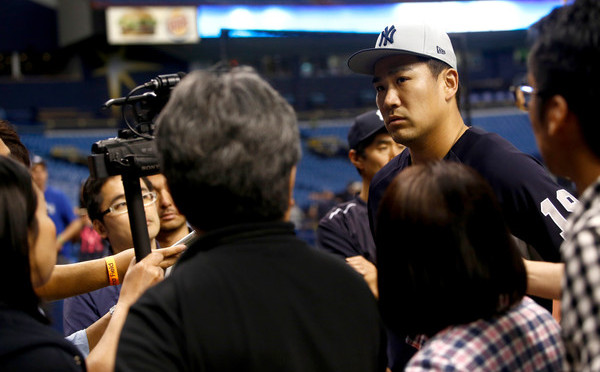 For the first time since getting crushed by the Astros last weekend, Masahiro Tanaka will be on the mound this afternoon, looking for a solution to his early season woes. There have been some flashes of 2016 Tanaka throughout the season so far, but flashes aren't enough. The Yankees need him to pitch well pretty much every time out to stay in the AL East race.
Tanaka will have what is almost certainly the best possible lineup the Yankees could field behind him. We could quibble about the batting order and all that, but these nine names represent the best the Yankees have to offer right now. This is the A+ team, basically. Get a win today, then try to win the series tomorrow. Sounds like a plan. Here is the Rays' lineup and here is the Yankees' lineup:
LF Brett Gardner
C Gary Sanchez
1B Matt Holliday
2B Starlin Castro
DH Aaron Judge
CF Jacoby Ellsbury
3B Chase Headley
SS Didi Gregorius
RF Aaron Hicks
RHP Masahiro Tanaka
It is cloudy, hot, and humid in St. Petersburg and a cool 72-ish degrees inside Tropicana Field. This afternoon's game will begin at 4:10pm ET. You can watch on YES. Enjoy.
Injury Update: Turns out Sanchez has a stiff neck, which is why the Yankees didn't want to use him last night. Obviously he's feeling better, because he's in the lineup today. Sanchez took some foul tips to the face mask in Kansas City. I assume those contributed to his neck woes.