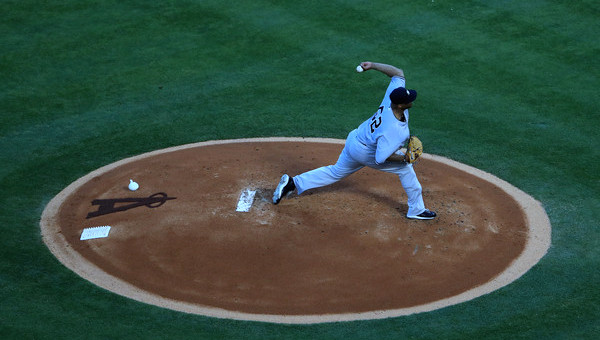 11:59pm ET: Sabathia has a left hamstring strain, the Yankees announced. Here's video of the injury. I imagine Sabathia is heading for tests to determine the severity of the strain.
11:35pm ET: CC Sabathia left tonight's start after four innings with an apparent left leg injury. He grabbed at his hamstring between pitches at one point, though he did stay in to complete the inning. Sabathia walked off the field gingerly and headed to the clubhouse.
The Yankees have been really fortunate with the health of their starting pitchers so far this season. They used a sixth starter for the first time this past weekend, and that was only to give the struggling Masahiro Tanaka an extra day, so he wouldn't have to face the Orioles at Yankee Stadium.
I suppose the good news is the problem is not with Sabathia's right leg, with the troublesome knee. He's had all sorts of problems with his right knee over the years. Whatever it is, hopefully it's minor. The Yankees have not yet provided an update on Sabathia, so stay tuned.