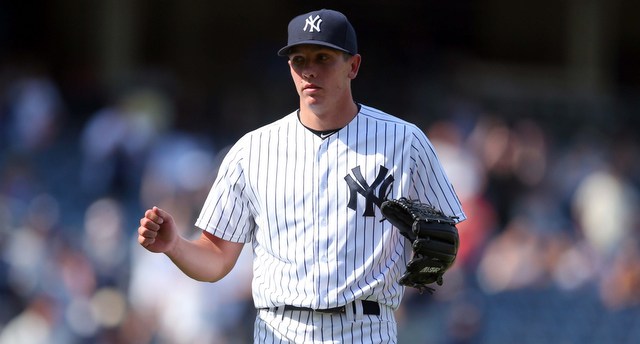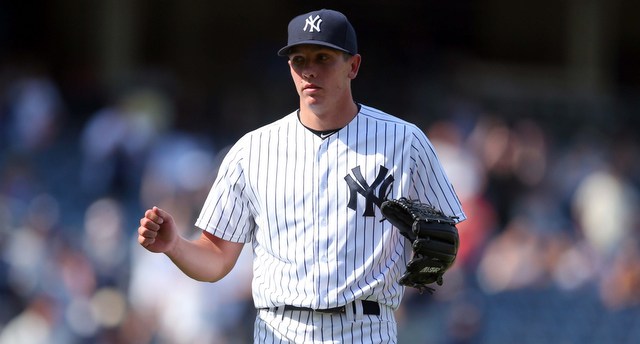 For the first time this season, the Yankees are using a sixth starting pitcher. That will leave the Cardinals as the last remaining team to use only five starters this season. I suppose the good news is the Yankees are choosing to use a sixth starter today. Their hand isn't being forced by injury. The Yankees are (wisely) pushing the struggling Masahiro Tanaka back a day so he can face the Mike Trout-less Angels tomorrow rather than the powerful Orioles today.
Today's sixth starter: Chad Green. Last time out he struck out five and retired all ten Red Sox batters he faced in relief of, well, Tanaka. He threw 45 pitches and Joe Girardi said today Green can throw about 50 pitches. Hopefully he can get through four innings. That'd be cool. Sure seems like we're looking at a lot of bullpen today. We'll see. Just sweep the damn series. Here is the Orioles' lineup and here is the Yankees' lineup:
LF Brett Gardner
CF Aaron Hicks
RF Aaron Judge
DH Matt Holliday
2B Starlin Castro
C Gary Sanchez
SS Didi Gregorius
1B Chris Carter
3B Ronald Torreyes
RHP Chad Green
Another very nice day in New York. It's sunny and hot. Temperatures are up in the low-90s. This afternoon's homestand finale will begin at 1:05pm ET. YES (local) and MLB Network (national) will have the broadcast. Enjoy the game.
Roster Moves: In case you missed it last night, the Yankees have designated Tommy Layne for assignment. Domingo German was called up to serve as a long man behind Green. German came over in the Nathan Eovaldi-Martin Prado trade. He had never pitched above High-A ball prior to this season, and now he's a big leaguer. Helluva ride.