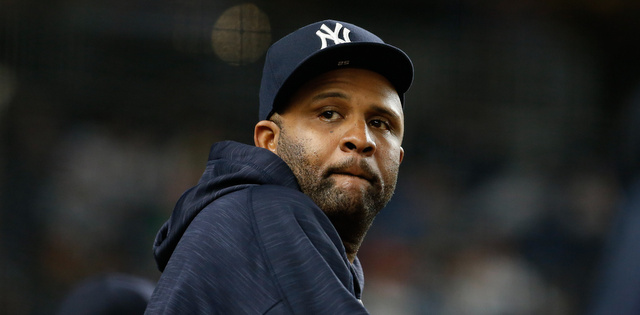 If you missed it earlier, there was a bunch of roster news this afternoon. CC Sabathia was officially placed on the disabled list with a hamstring strain, and Greg Bird's rehab was put on hold. He's still not feeling right. We're not going to see either guy for quite some time. That really stinks. Win tonight's game for them, how about that?
The Yankees are now in Oakland after that yucky series in Anaheim, a series in which the Yankees went 1-2 but could have easily gone 3-0. Losing a winnable game bites so much. Doing it twice in one series? Against that annoying team? Bah. The worst. Take care of business against the A's this weekend, dudes. Here is the Athletics' lineup and here is the Yankees' lineup:
LF Brett Gardner
CF Aaron Hicks
RF Aaron Judge
2B Starlin Castro
DH Gary Sanchez
SS Didi Gregorius
3B Chase Headley
1B Chris Carter
C Austin Romine
LHP Jordan Montgomery
The sky is nice and clear in Oakland tonight, and it's windy as hell. Is the wind blowing in or out? I guess we'll find out. Tonight's series opener starts at 10:05pm ET and YES will have the broadcast. Enjoy.
Roster Moves: In addition to placing Sabathia on the disabled list and halting Bird's rehab, the Yankees also sent down Ronald Herrera and called up Domingo German and Luis Cessa. Cessa is going to start in Sabathia's place this weekend.