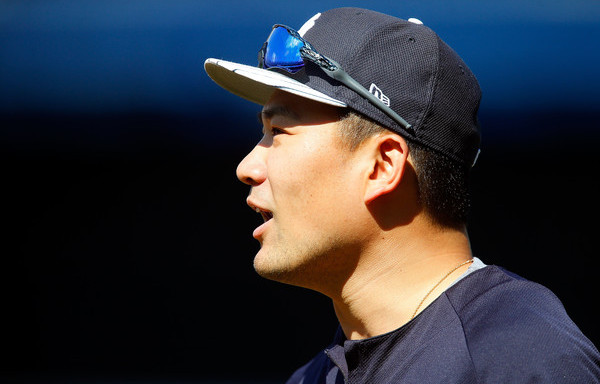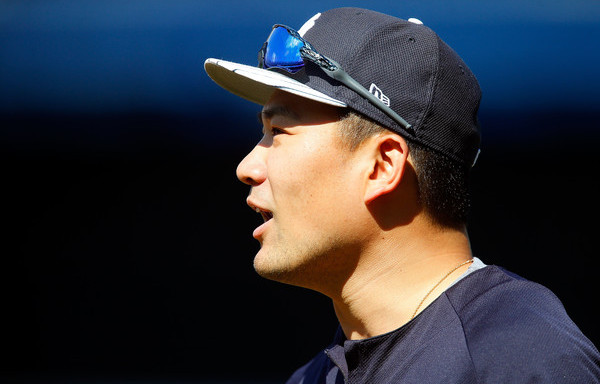 Five days ago Masahiro Tanaka chucked his second best start of the season. He struck out nine Rangers in eight scoreless innings, and looked like the Masahiro Tanaka we saw most of last season. It was awesome. We haven't seen enough of that guy this year. The Yankees are going to need him tonight, because the lineup is short and the bullpen is taxed (again). The Yankees are capital-R Reeling. Here is the White Sox's lineup and here is the Yankees' lineup:
CF Brett Gardner
RF Aaron Judge
C Gary Sanchez
SS Didi Gregorius
3B Chase Headley
1B Austin Romine
DH Miguel Andujar
LF Tyler Wade
2B Ronald Torreyes
RHP Masahiro Tanaka
It is cloudy in Chicago and there's a bunch of rain in the forecast too. The rain is supposed to start right about now, and continue for a little while. We might be looking at a delay or two here. That's not good. Hopefully the forecast is wrong. Tonight's game is scheduled to start a little after 8pm ET. You'll be able to watch on YES. Try to enjoy.
Injury Updates: Matt Holliday was placed on the 10-day disabled list with what the Yankees are calling a viral infection. He's going back to New York for tests. The move is retroactive to Sunday, so Holliday can return as soon as next Tuesday … CC Sabathia (hamstring) will throw a simulated game tomorrow. If it goes well, I wonder whether he'll be activated right away, or throw one more simulated game … Adam Warren (shoulder) threw 20 pitches in the bullpen. He'll do that again in the coming days, and it's possible he could be activated without going on a minor league rehab assignment … Tyler Austin (hamstring) could be headed to the disabled list … Greg Bird (ankle) worked out with Triple-A Scranton today, though he still has soreness and swelling. Joe Girardi acknowledged there is concern Bird may not make it back this year.
Roster Move: As expected, Andujar was called up. Duh. He's in the lineup. He replaced Holliday on the roster. Told you this would happen … Chris Carter cleared waivers and accepted his outright assignment to Triple-A, the Yankees announced. So he's still in the organization as a non-40-man roster player.